Meetings from Tuesday through Saturday and then KCA next Tuesday
9/11/17 #kihei
Several local major concerns will be addressed right here in Kïhei this week, starting tomorrow afternoon 9/12 at 4:30PM with plans to change the popular beach parking lot near Keawakapu Beach – SEE https://gokihei.org/environment/when-is-the-public-meeting-on-south-kihei-road-addressing-controversial-parking-lot-project.
Then Thursday 9/14 between 5:00 and 7:30PM is the Parks and Recreation Open House. As the coconut wireless is raging about supposed major proposed changes at the Kihei Aquatic center, hope those concerned will swing by the convenient North Kïhei location via South Kihei Road or Kenolio and use either parking lot. Mo betta' walk or bicycle there – SEE https://gokihei.org/environment/we-need-an-updated-south-maui-parks-master-plan.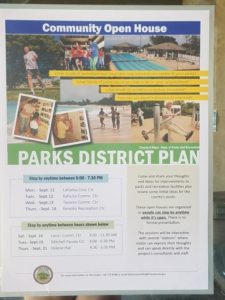 Then Saturday morning 9/16 at 9:00AM it's the homelessness one organized by Kelly King – SEE https://gokihei.org/education-2/community-meeting-to-address-homelessness-concerns-in-south-maui-on-saturday-morning-916.
That's the wrap for this week. Next week it is the usual third Tuesday of the month 6:30 PM KCA general membership meeting going over under up and down. Stay tuned.