KAIWAHINE VILLAGE APPLICATIONS TIME IS NOW!!
8/14/19 Another update. With less than half of day 1 of 3 days completed, approximately 117 applications were acquired by interested guys for these 2 and 3 bedroom units having potential move in by THIS Christmas. A number of applicants immediately completed the aps and submitted them, and of those about 40 appeared to be qualified.
KCA volunteered this morning before 9:00 AM start before departing at 1:00 PM, but the process was scheduled until 8:00 PM this evening. It is set to continue at 9:00 AM FRIDAY-CLOSED TOMORROW- and then again 9:00 AM until 8:00 PM Saturday which is the deadline for submissions!
8/14/19 UPDATE ( there is a typo on the street address of Malcolm Center. It is 1305, NOT 1350)
8/8/19 #kihei Details below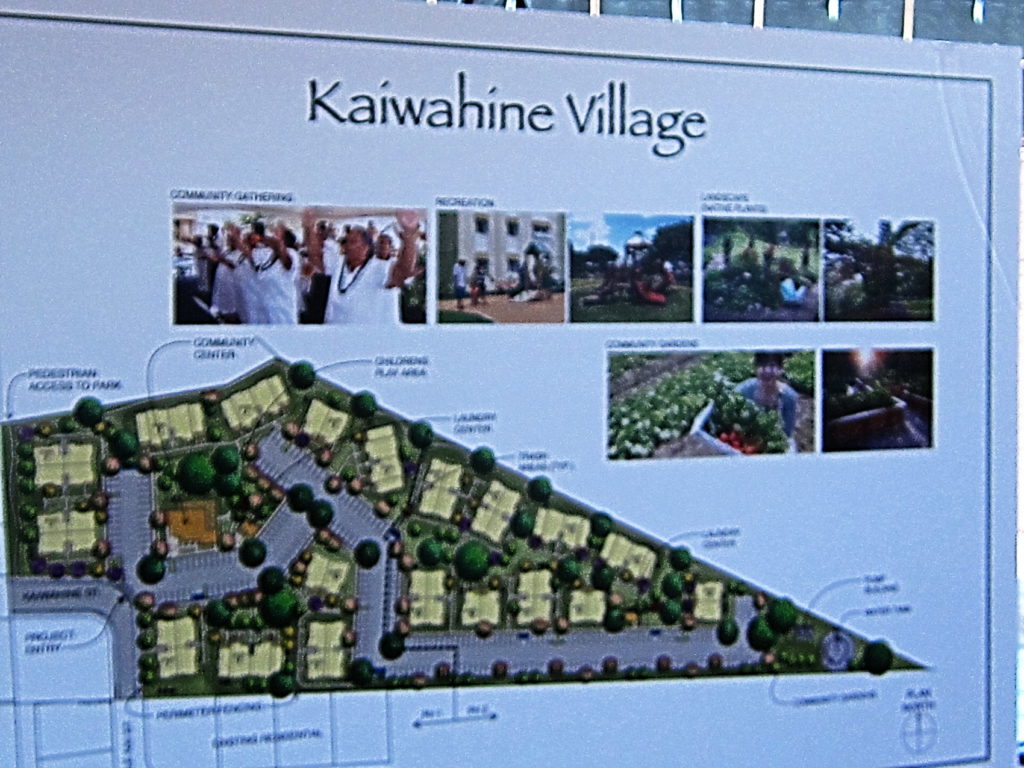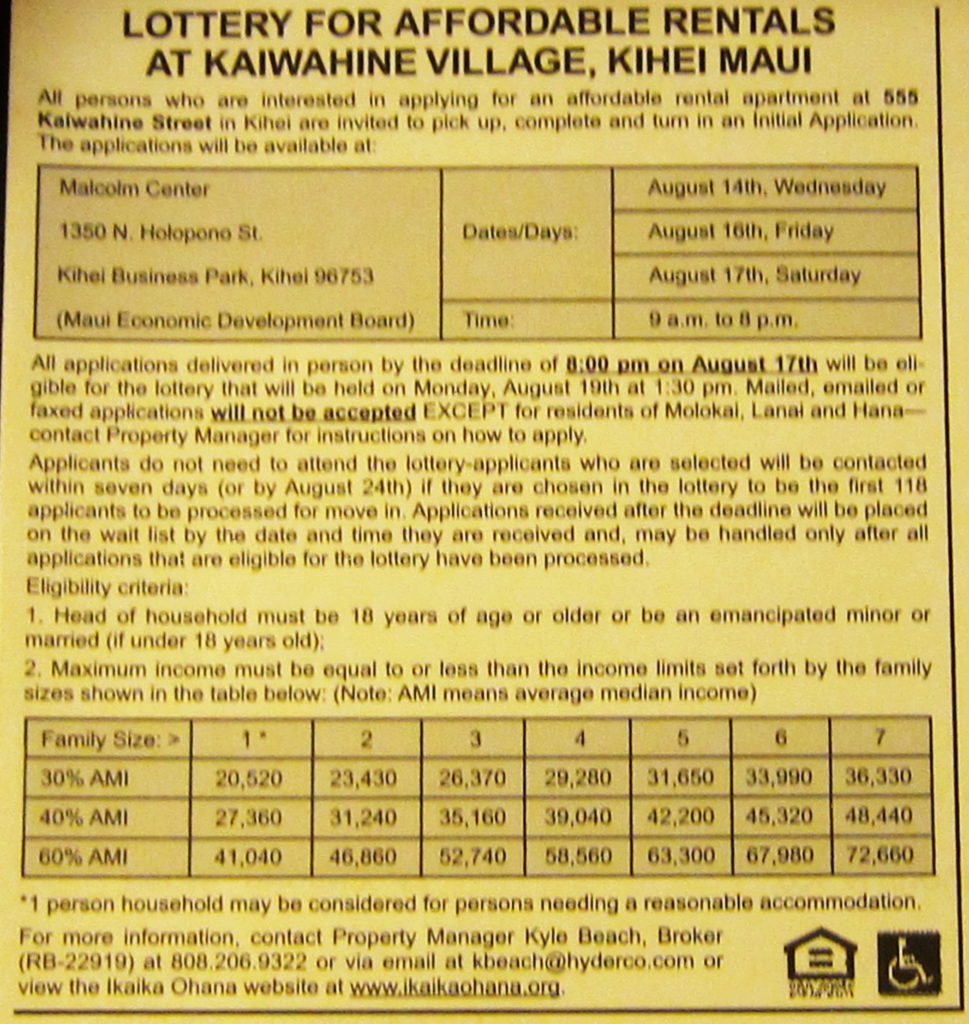 LOTTERY FOR AFFORDABLE RENTALS
AT KAIWAHINE VILLAGE, KIHEI MAUI
All persons who are interested in applying for an affordable rental apartment at 555
Kaiwahine Street in Kihei are invited to pick up, complete and turn in an Initial Application.
The applications will be available at:
Malcolm Center August 14th, Wednesday
1350 N. Holopono St. Dates/Days: August 16th, Friday
Kihei Business Park, Kihei 96753 August 17th, Saturday
(Maui Economic Development Board) Time: 9 a.m. to 8 p.m.
All applications delivered in person by the deadline of 8:00 pm on August 17th will be eligible for the lottery that will be held on Monday, August 19th at 1:30 pm. Mailed, emailed or
faxed applications will not be accepted EXCEPT for residents of Molokai, Lanai and Hana—
contact Property Manager for instructions on how to apply.
Applicants do not need to attend the lottery-applicants who are selected will be contacted
within seven days (or by August 24th) if they are chosen in the lottery to be the first 118
applicants to be processed for move in. Applications received after the deadline will be placed
on the wait list by the date and time they are received and, may be handled only after all
applications that are eligible for the lottery have been processed.
Eligibility criteria:
1. Head of household must be 18 years of age or older or be an emancipated minor or
married (if under 18 years old);
2. Maximum income must be equal to or less than the income limits set forth by the family
sizes shown in the table below: (Note: AMI means average median income)
Family Size: > 1 * 2 3 4 5 6 7
30% AMI 20,520 23,430 26,370 29,280 31,650 33,990 36,330
40% AMI 27,360 31,240 35,160 39,040 42,200 45,320 48,440
60% AMI 41,040 46,860 52,740 58,560 63,300 67,980 72,660
*1 person household may be considered for persons needing a reasonable accommodation.
For more information, contact Property Manager Kyle Beach, Broker
(RB-22919) at 808.206.9322 or via email at kbeach@hyderco.com or
view the Ikaika Ohana website at www.ikaikaohana.org.