Three distinct projects went before the commission with a variety of requests; seeking a two year extension on an already granted SMA permit in Wailea; a request for an SMA permit for a workforce housing condo in So Kihei, and a CIZ and (somewhat qualified) SMA request for a two story commercial project along SKR. This one, Kihei Wellness Center, was the hot button community interest due to a number of factors, including building in a near shore wetland, changing zoning from residential to commercial and thus brought out some very concernd residents this morning (5/10/16).
KCA offered testimony on all three, but we had to depart at the noon break, so we did not hear the outcome of the requested auto approval of a two year extension SMA permit for the Wailea MF-7 Multifamily project. We requested the Commission to review the time extension to consider changes in traffic and runoff.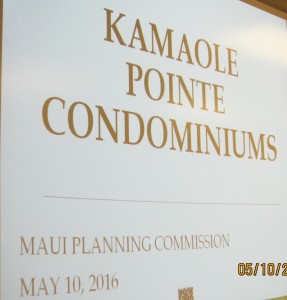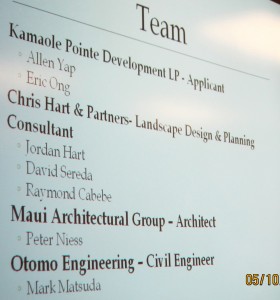 On the first project, Kamaole Point Development -SEE https://gokihei.org/environment/our-design-review-committee-drc-scores-first-development-for-2016 the Commission voted unanimously to approve the request for SMA permit, in spite of a few nearby neighbors expressing concerns, mostly about construction and traffic.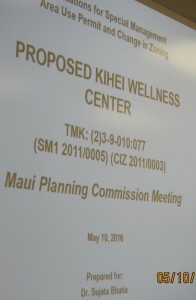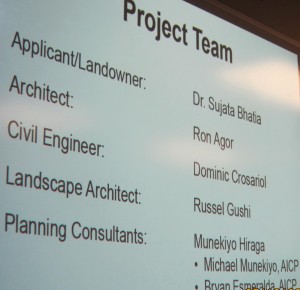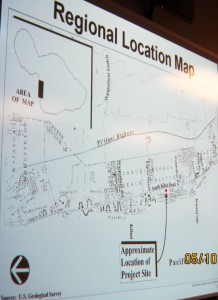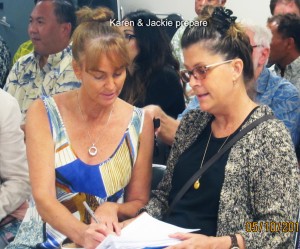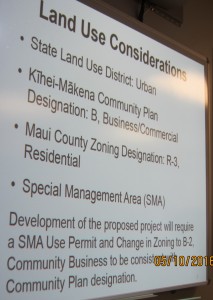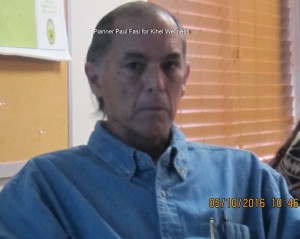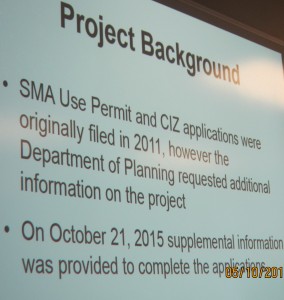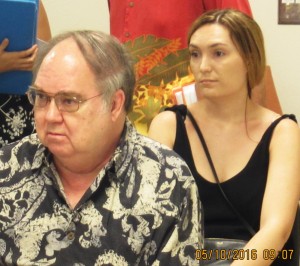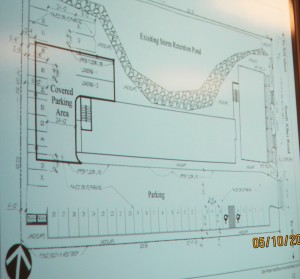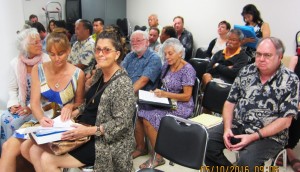 On the second, Kihei Wellness Center, which no one choose to bring to KCA for any communication, so we had no established background, a divided Commission (approved 5-2) to send it on to the County Council for a decision of the Change of zoning (CIZ) from residential R-3, multifamily to business, the wide ranging B-2. If the Council approves the CIZ, the project would return to the Planning Commission for the SMA permit.
Unfortunately KCA made an amateur error (we are, after all, unpaid, unfunded volunteers) and when we examined the huge project file at the the Planning Department, we based a good part of our testimony on dated documents, rather than later revisions. The Department is legally required to allow citizens to examine the file, but this is done at risk of misinterpretation, which occurred. As vast majority of projects are presented and discussed with us via our Design Review Committees environmental scorecard, this was a first for us, but we learned from this experience. We will do an improved job for the community next time.
Several residents submitted testimony, including numerous site photographs, featuring severe flooding and endangered birds in the site wetlands and an extensive petition all opposing to the project to no avail.
Next we will see what the County Council has to say on this project
Look for professional written report by Colleen Uechi in Maui News, and Akaku Video soon