While this is not a KCA event, as a very long time advocate for a walkable bikeable community, we offer mutual support to non profits who subscribe to similar issues and concerns. So here is news from The Maui Bicycle League (MBL) concerning a group bike ride event next Saturday including a large portion of our area. (You know that area, as outlined in the Community Plan, extends over to Maalaea and out to the Animal Shelter, right?) so while the ride officially begins and ends in Kahului most of the ride is in So Maui. Please check with MBL (see below) for information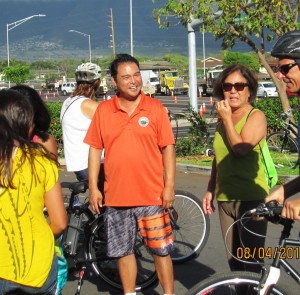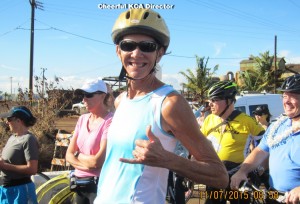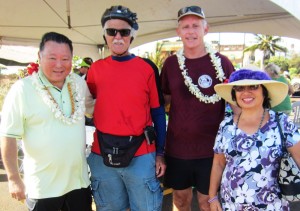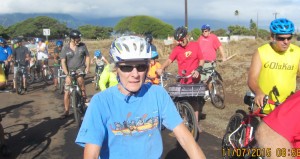 Aloha!
The Maui Bicycling League (MBL) will hold a bike ride for intermediate-level riders on Saturday, March 19th in North Kihei starting at Target on 100 Ho'okele St, Kahului, HI 96732. Â The ride will start at 9 a.m. Riders should meet at the Target parking lot, on the Northeast side closest to the airport.The ride will begin with the group leaving from Target. Â The group will have two ride leaders who will instruct basic hand signals and rider safety and tips. These rides are fun ways to ride safely in a group, meet other cyclists and learn paths around the island. Â The ride route will be structured as follows:
The Intermediate level riders will ride the "triangle" on the Mokulele Bike Path to N. Kihei Rd to Honoapiilani Hwy to Kuihelani Hwy, and back to Target, for a total of 19 miles. Riders must be able to maintain speeds of approximately 15 to 17 miles per hour. All riders must wear bicycle helmets and provide their own refreshments.
The ride on March 19th is MBL's first group ride in 2016. The group plans to host  rides regularly for different skill levels.  Family bike rides are also being planned for later in the year.
All organized rides are free for MBL members. Non-members and visitors are also invited to join the ride but are asked to consider joining MBL or make a small donation to help fund the organization's efforts for more bicycle pathways and bike lanes on Maui.
Please RSVP MBL at maui@hbl.org.
Like and follow MBL on Facebook at https://www.facebook.com/Mauibicyclingleague, and look for additional updates at http://www.mauibicyclingleague.org.