Can County engineering make drivers proceed slower?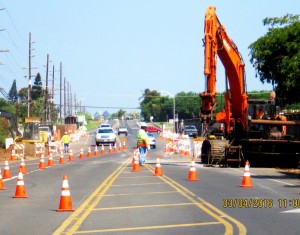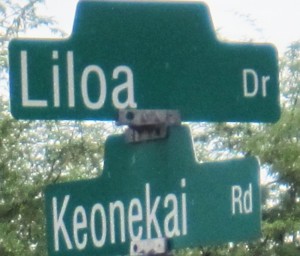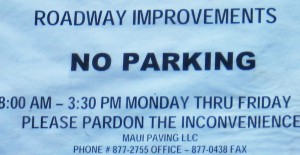 Do you sometimes wonder why so many drivers are racing through local Kïhei streets? Really, how much time are they "saving?" We have been advocating for a walkable bikeable community for several decades, but when pedestrians and cyclists are challenged by speeding drivers on roadways, due to lack of sidewalks and bike paths, some guys give up.
Meanwhile the County's Department of Public Works (DPW) uses one type of tool to slow drivers, with speed humps, bumps, tables and raised crosswalks as inducements to go slower. and three additional sets are set to begin installation in S. Kihei this Monday (3/14/15), the day before on Community meeting.
Southernmost and shortest is connecting street in Maui Meadows, Hoohalahala Street. Dropping makai of the highway proceeding north two roads connecting that highway to SKR is Keonakai Rd and Auhana Rd (via Kanani) complete the trio of area of installation of speed humps-tables.
So get ready to slow down for construction, and then for these traffic calming devices. Call 242-8180 for more information.