UPDATE  6/25/15   Now that the raingarden is installed and functioning, the Pono Project is looking for stewards to sign up to volunteer  to check on the welfare for a month. Is your ohana, organization, business or any other concerned group willing to take this on? To sign up, go to http//vols.pt/cNVvif  or contact sarah@ponoproject.org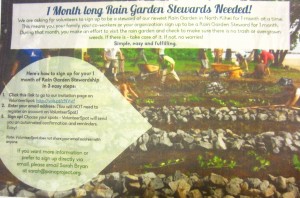 UPDATE 1/25/15 Â PM Â  Â Here are the results of the day's work: Â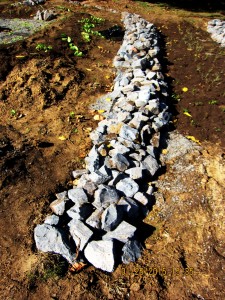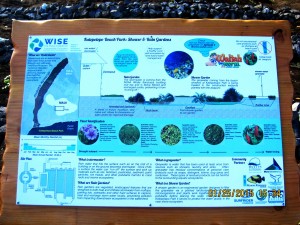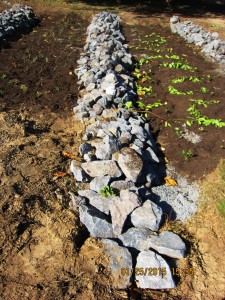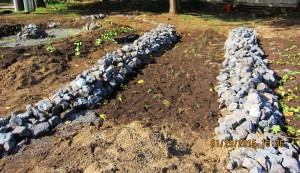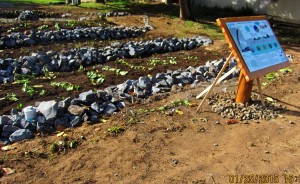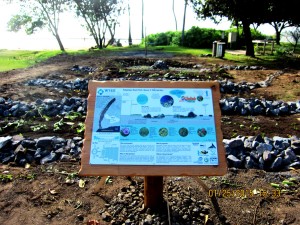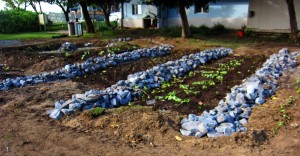 UPDATE  1/25/15   We visiting  8:00 AM this morning(1/24/15) and remained for about 20 minutes, but no was near the site. Can rain impede the start of a
raingarden? See what it looks like: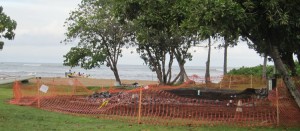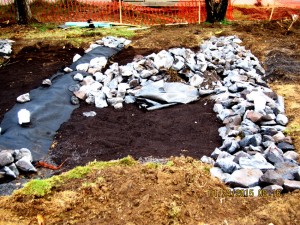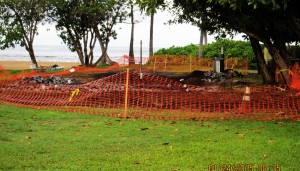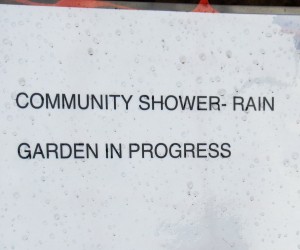 1/18/15:Â Â  If you don't you can learn a lot about them by helping to install one right here in North Kihei this Saturday (1/24/15) If you do know, you know how valuable they can be to a community.
If we had numerous ones in South Maui, the recurring "mud floods" we experience too often turning the Kai a muddy brown, would not be so devastating.
Beginning at 8:00 AM and continuing through much of the day at Kalepolepo Beach Park (next to the Whale Sanctuary), numerous volunteer organizations led by the Surfrider Foundation will gather to both teach and build one for community benefit.
Now Registration is required and space is limited so now is the time to act. Contact Sarah at sarah@ponoproject.org or check their website, www.ponoproject.org/#!kiheiraingarden/cogg
Not only that, they are providing lunch too!