4/13/17 #kihei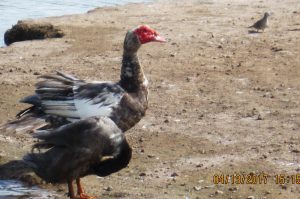 We frequently stop by this little wetlands oasis in central Kihei (SEE:https://gokihei.org/environment/nene-invade-central-kihei-wednesday-morning) reflecting how this entire shore line was a natural wetlands until humans came along and filled it in & built upon the fill, somehow expecting it would what, have no effect?. Maybe wishful thinking on the way to the money bank.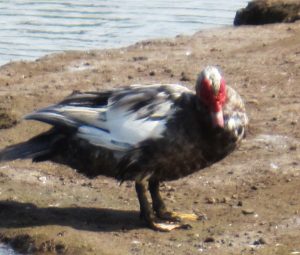 The largest species we generally run into are the occasional Nene, but this afternoon, wow, we spotted this big guy. We suspect he may be wanted, as each time we tried to get his picture, he hid his face. But Dude, that bright red mask is sure to be recognized by someone who knows you.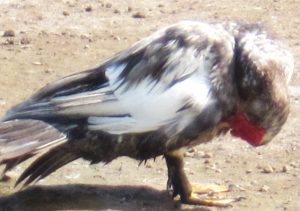 Can you identify this huge bird?