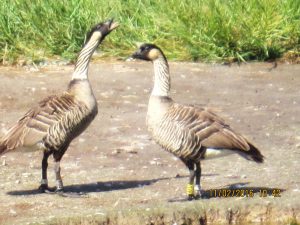 11/5/16 UPDATEÂ We had some offline inquiries if the other waterfowl at the area were all gone from here, as noting else was visible except this Nene pair. Happy to report we returned a few days later, and Nene now had plenty of company.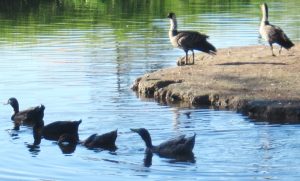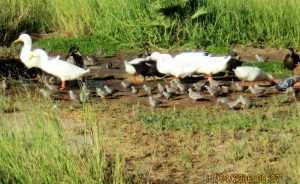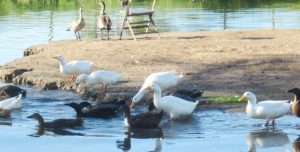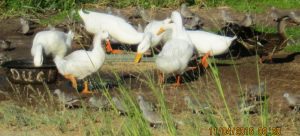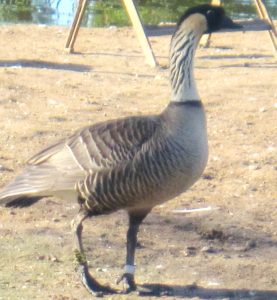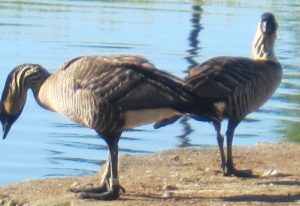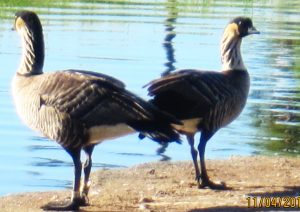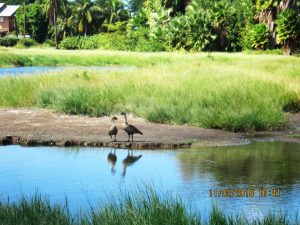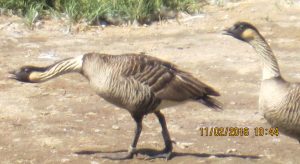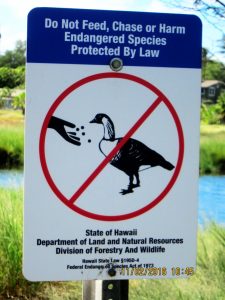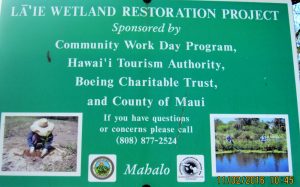 11/2/16 We occasionally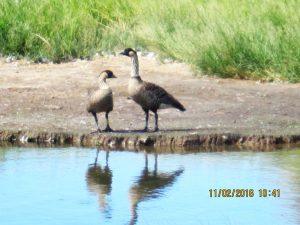 stop at this little wetlands spot to check out the waterfowl, at times very busy, other times very quiet. Today we found a relatively rare sighting of just these two nene along the shore. 
Then just as our time was up, two stilts decided to try the water. If we mentally ignore all the cars & trucks bustling along SKR, as the birds are doing, we can enjoy the natural peaceful beauty.