9/22/19 #kihei
The County building was alive with activity well before Chair King gaveled the meeting to order at 9:00 AM on September 20. On and around the front lawn, young and old (but a LOT of youth) assembled, many holding signs indicative of the WORLD WIDE climate strike by school children. The keiki were preparing for a number of actions that day, including testifying before the County Council and various outdoor actions around the Wailuku area.
The meeting commenced with two ceremonial matters; the first, a heart-wrenching suicide prevention awareness month resolution with emphasis on the tragically increasing youth suicide rate. Virginia "Vergie" Chargualaf, a clinical psychologist and aunt of a recent victim, Casey, offered testimony on both a professional and personal level. Another relative, County DPW director Rowena Dagdag Andaya did so as well.
The second was a heartening uplifting series by several young groups calling for action now on climate change action and mitigation. Many of these young ladies were the same ones we encountered outside earlier that morning. In our opinion they were truly amazing, offering testimony of much greater value than many adults and paid professionals did later that morning. We see great hope for the future in their hands.
Then the agenda was scrambled to address the needs of many who sat in the audience, leading up to the prime issue, adoption of a resolution for settlement of the Lahaina injection wells case.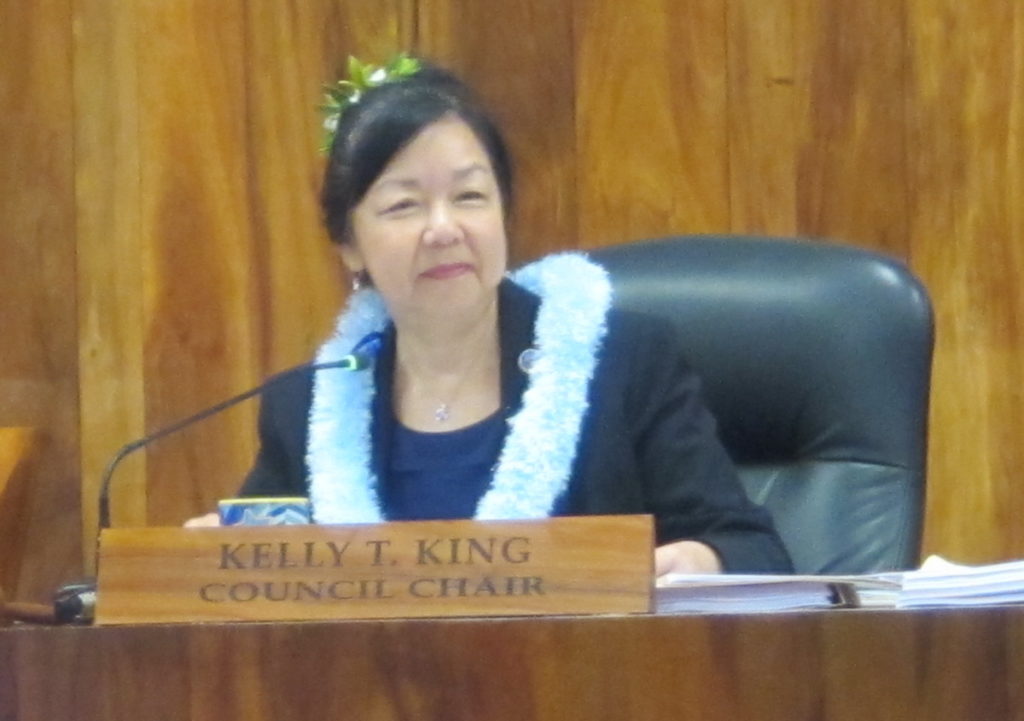 After more testimony and much deliberation, the Council voted 5-4 to approve the settlement and skip the Supreme Court actions. However, the finality of the action went from decisive and absolute to the questionable; will the Mayor abide by the county charter or be led astray by corporation counsel. Stay tuned.