Maui County Planning Commission Meeting on Makena Resort.
This morning (5/27/14) a regularly scheduled meeting of this county Commission commenced at 9:00 AM for an overflowing crowd that literally went out the door into the hallway. Your Association's concern, which was first on the agenda, addressed a request by ATC Makena Holdings, LLC for a Special Management Area Use permit (SMA) for the revised Makena Resort.
Since we have not had any opportunity to review this proposed project, our testimony addressed general concerns, including transportation , drainage during and after construction, impact on Makena State Park, public access to Maluaka Beach, sources of water and cultural impacts.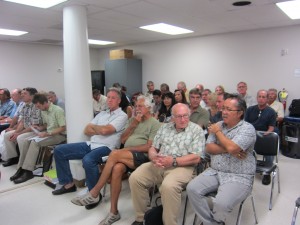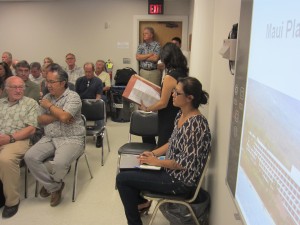 Look for a professional report this week in the Maui News