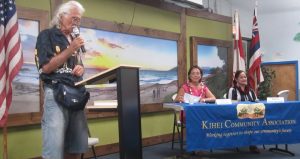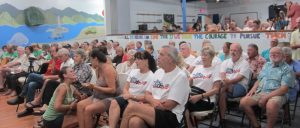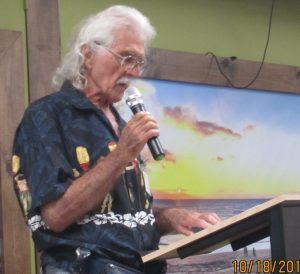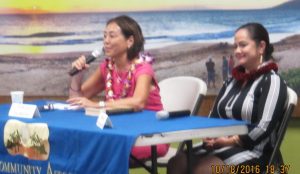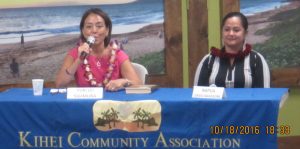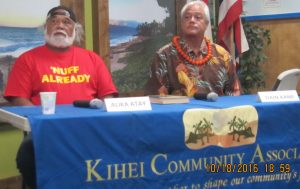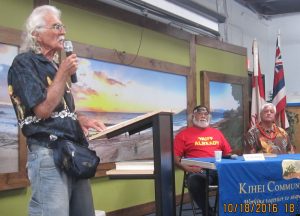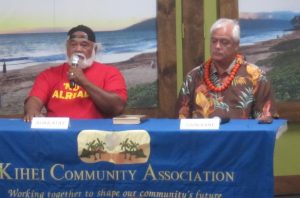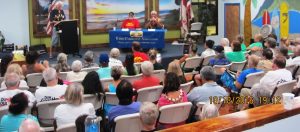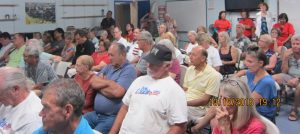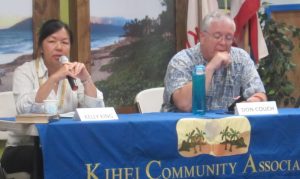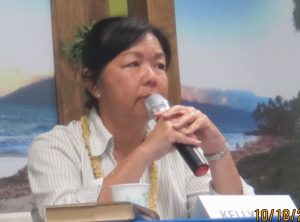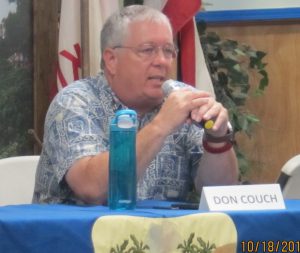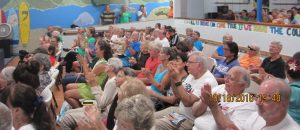 11/7/16 9:25 AM TUESDAY MORNING ON CH 55!!
UPDATE 10/26/16   .So you missed it? You want to verify something?  Whatever the reason the video of the forum is on CH 55 TV (& live stream on www.akaku.org) numerous times, right up to election day.
10/26 Â 9PM
10/28 Â 9PM
10/31 Â 2:30 PM
11/2 Â  9PM
11/4 Â 2:25 PM
11/7 Â 1PM
11/8 Â 9:25 Â AM.check it out
10/19/16   At 6:30 PM sharp the Oct 18 meeting commenced with three Council races for South Maui, Upcountry and W 3, which is often called Wailuku. The candidates are @DonCouch and the challenger, @KellyKing; Alika Atay v Dain Kane and @NapuaGrieg-Nakasone v @YukiLeiSugimura. Following our latest fast paced format with short answer requirement for a wide variety of community submitted questions, the meeting  pace was almost hectic.
Every seat in the school was taken with several standees, and when polled everyone there advised they were registered to vote & intended to vote in all nine council races, but we also reminded them to be sure to vote for all the ballot measures as well
The attendees did remember their #MauiFoodBank donation; we were overwhelmed.
The membership also did vote for the five member KCA nominating committee to interview for the 2017 Board of Directors. That slate will be presented to the membership at the next meeting on Nov 15, same time & place when the topic will be South Maui near shore water quality. That is the final meeting for 2016.
We were fortunate to have Akaku, Maui Community Media present to record the entire meeting for showing on television, as well on the streaming website, www.akaku.org
It should be available for viewing in a few days. In addition look for a professional report (Thursday??) in the Maui News .