Meeting recap for 11/17/15
We think it is reasonable to say we went out of 2015 with a bang, last evening (11/17/15). After the general membership voted in a slate of twelve directors taking effect in January for the new year, opening guest County Council Chair Mike White addressed the assembly of about seventy on a variety of issues and items ranging from the proposed change of governance issue and the related selected special committee of citizens awaiting full Council approval & "go ahead, " to the Mayor's proposed 0.5% surcharge on State Excise tax., on Council's agenda for this Friday at 9:00
He graciously answered community questions from the floor during his presentation.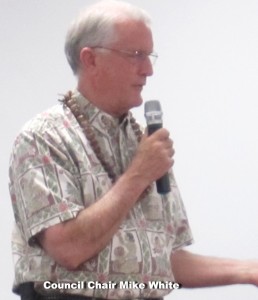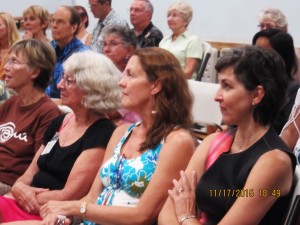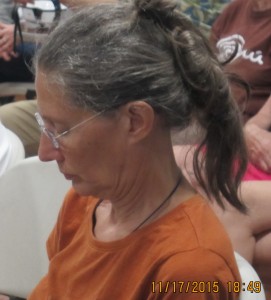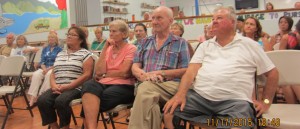 Next Albert Perez offered Maui Tomorrow's perspective on a variety of concerns both for S Maui as well as Island wide. He offer a tutorial on planning in Hawaii and Maui, facilitating a power point presentation, and how state & county governments are at time at odds. Basic governance dictates state law prevails, but seemingly our County does not always want to abide by that. Albert waded into the PC-21/ MCC 2.80B issue, and offered a three step solution to the concerns brought forth by County Planning, both on Admin and Ledge sides. His presentation offered a strong yet soft way of expressing his concepts and concerns, and his experience and intelligence were apparent to those present.
The first meeting on the new year is January 19, where a balanced panel will address the very hot topic of governance for Maui County . By that time the County's "Cost of Government Commission" and the special blue ribbon panel of 11 established by the Council likely will have conducted several meetings.