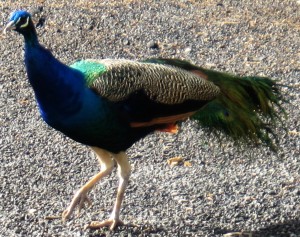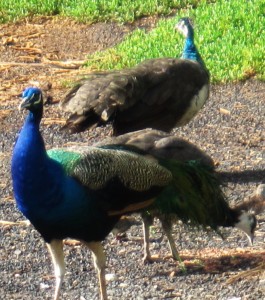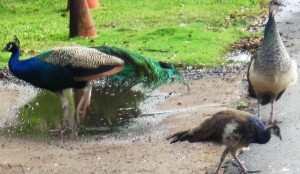 As the topic of "buy local" persists , do you participate? There are numerous reasons to do so nutritionally, economically, socially and more.
Our community has a variety of so called farmers' markets, some in the purest sense having consumers purchasing face to face with those who grow the product. Others work more in a co-op effort, where one farmer brings product from a group of growers to sell. Yet others expand of this latter option by also filling out their available local merchandise with imported product. Some have been around for decades,others less, and some have come and gone.
Then of course we have national and international retailers selling some locally grown grown produce, but these are in no true sense a farmers market.
Leading off you can't be more local than selling what you are growing in the heart of Kihei. Seemingly the senior market being in the same location for at least 6 decades is Yee's Orchard and Fruit Stand. Surrounded by urban style growth is this orchard of mango trees. producing this favorite tropical fruit , specializing in the "golden glow" variety almost year round. But the rest of their name, fruit stand, is amplified by the wide variety of other fruits available (See their menu below.) Open Tues, Wed, Thurs, Sat and Sunday 11AM to 5:00 PM.**If you wonder why the peacocks are the opening pictures, you have not spent much time at Yees.888
Also right on SKR, at the north end is the Nishiki family long term business on the mauka side at Uwapo, the Maui Farmers' Market, open Mon- Fri . This has been around forty years, and employs a half dozen residents The extensive list of direct "suppliers" include:
Jeanne the Bread Lady, Maui Wedding Cakes, Fresh Tortillas of Maui, Nancy Brown's Baked Goods, Maui Jelly Factory, Maui Coffee Roasters, Grandma's Candy, Homemaid Bakery, The Bakery (Lahaina), Okamura Farm, Koga Farm, Maui Sprout Farm, Papa Leroys Greens, Anuhea Farms, Syl's Produce, Stan Edo Farm, Gilbert Edo, Farm, Pacific Produce (waipoli lettuce), Ululani Farm, Coca Farm, Haliimaile Pineapple Co., Makoni Landscaping, Sam Haiku Farm, Don Enterprises, Maluhia Honey, No Ka Oi Tofu, Olowalu Nui Farm, Ulupalakua Farms. (Note KCA takes responsibility if this is not up to date.)
There are even more guys who participate through exchanges. Whew!
Beyond this this outdoor sheltered stand supplements with well marked imported products from the mainland
Moving on there are two more recent venues. Next is
F. E. Traje Farm Market, once again on SKR at Wiamahaihai, which operates Mon-Tues & Thurs-Fri from 8:00 AM to 5:00 PM in a rather unique indoor- outdoor combination. They offer an extensive variety of produce, seeming ranging from Maui, to Hawaii and beyond. We are unclear when they began operation, but we believe that these final two (of four) both are from this century.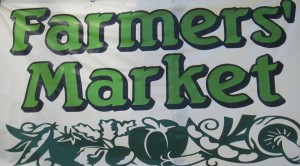 Finally this brings us to the one that seemingly fits the narrow definition of a farmer's market. where the buyers deals directly with the growers, and is unique in a few other ways as well, and this is Lipoa Street Farmers Market. The very name gives the first distinction, it is not located on SKR. In addition, it is only open on Saturday mornings, and it is exceedingly close to being all organic. Now going into their sixth year (opened July, 2010) while the individual farms have altered the current ones include the forever faithful all organic Coca Farms and Nakamura Farms, both in Kula, and (talk about local) Jordan's fruits from Maui Meadows. Much of this is harvested the day before sale Saturday mornings. On occasion, 2015 KCA Wiliwili Warrior Award winner Grow Some Good sets up to give away goodies, but don't you dare not make a donation!! These guys are making a generational change for the better & deserve everyone's support.
Several of these local businesses support guys who make products derived from the fresh produce with baked goods, including, but definitely not limited to, banana bread.
So here are good ways to truly practice local support for small Maui business. Are you talking it or doing it.?