Major interest by neighbors of the two major river gulches in North Kihei in new stormwater plan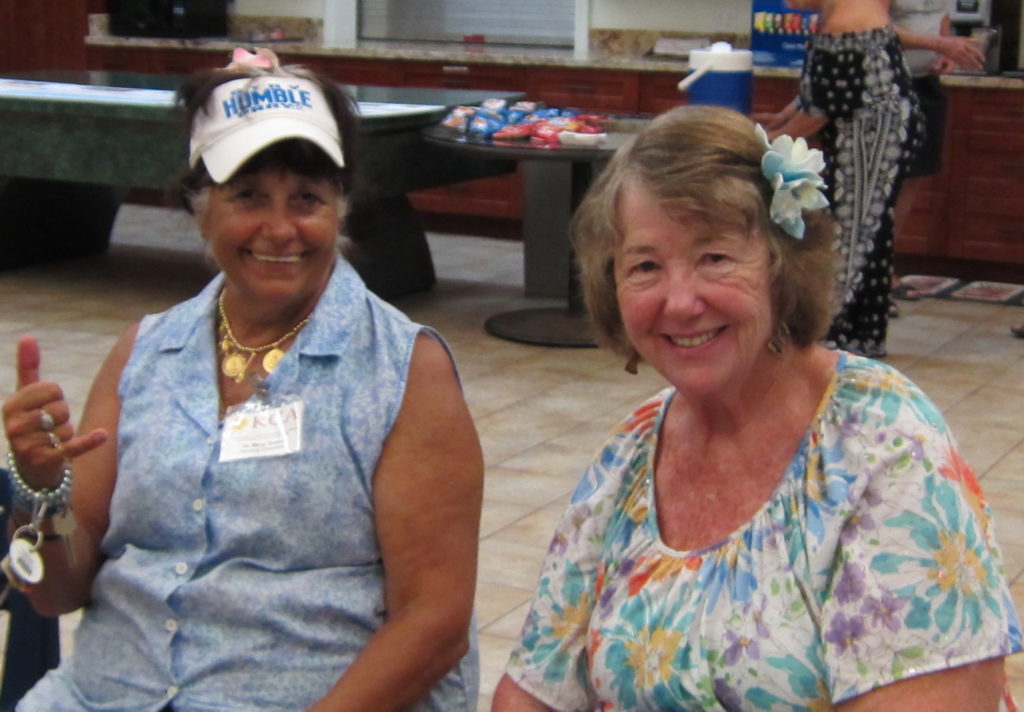 5/22/19 #kihei
At yesterday evening's general membership meeting, about fifty interested members and others gathered to hear first from our Council Chair and North Kihei resident Kelly King. She ran off a laundry list of South Maui items in the FY 2020 proposed budget. We were pleased to hear that after over a decade of being ignored and neglected, Hale Pi'ilani Park will be getting a playground, hopefully in time for the 100% truly affordable rental Kaiwahine Village Apartments opening next to the park.
She also offered responses to matters outside County Council, such as a plan for a second roadway within the R & T Park to help mitigate Charter School traffic issues.
The second segment was an offering from EcoSolutions on some low impact design (LID) improvements for the Kihei Master Drainage Plan by Haiku resident Wes Crile. While the KMDP includes all of the rivers in Kihei, this work concentrated on the two major ones, with the big Kahuna – Kulanihakoi – the source of more flooding than all the others combined. Before his slide presentation, Wes introduced just confirmed County Public Works (DPW) Director Rowena Dagdag Andaya.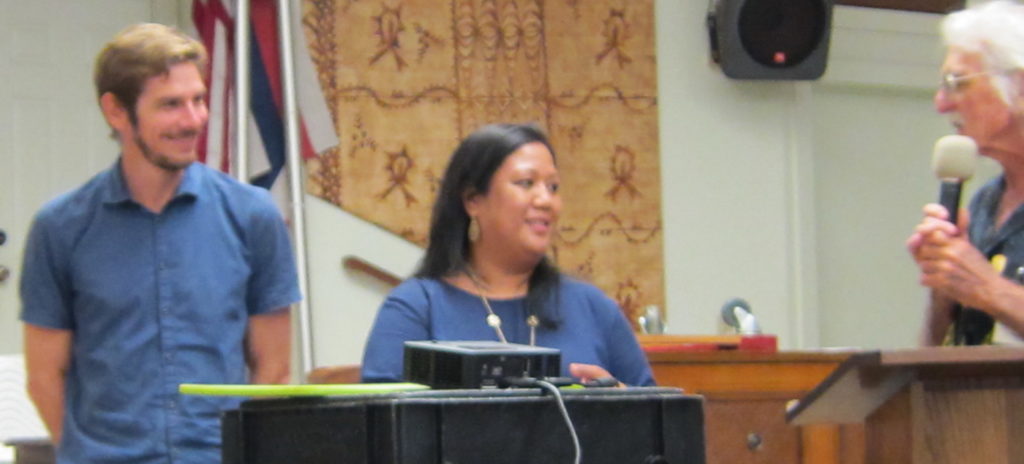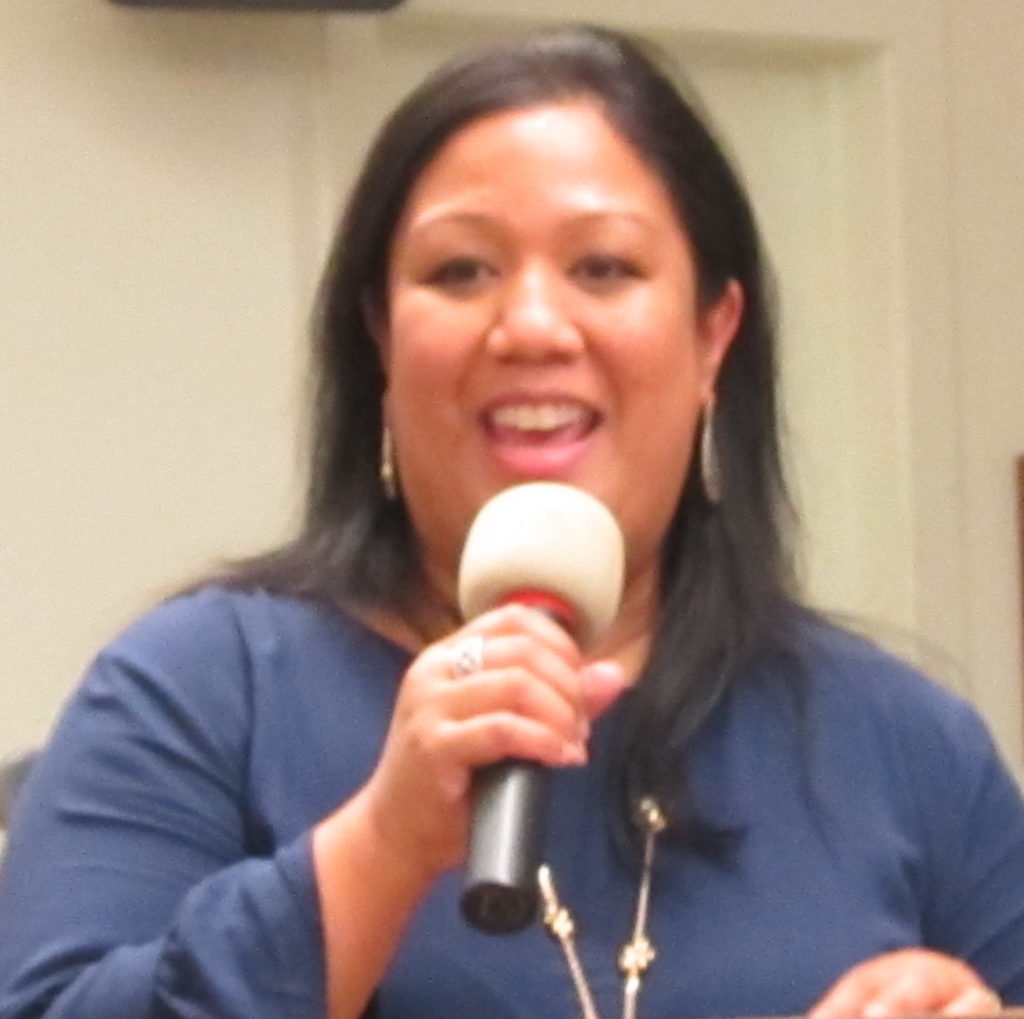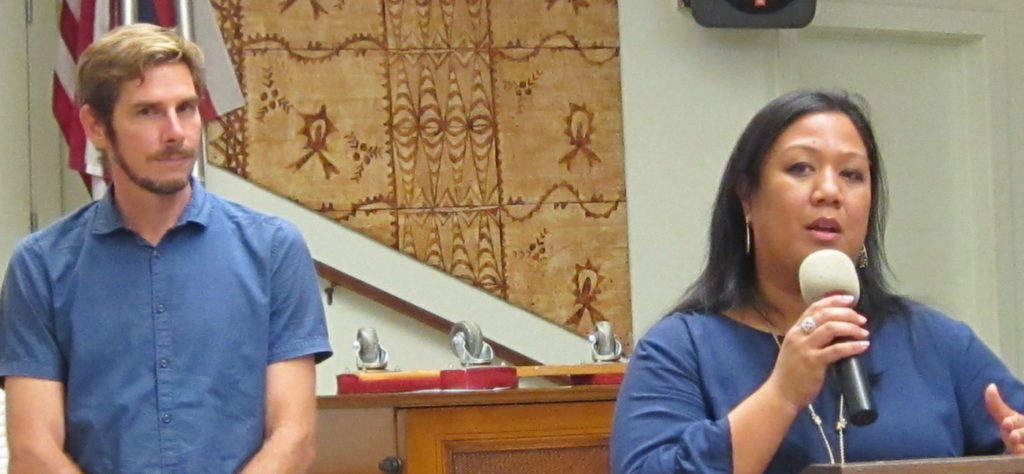 One major change which KCA had championed to remove, was elimination of diverting the flow of the Waipuilani to the Kulanaihakoi river. Another was the addition of massive additional concrete culverts. Wes presented many techniques to slow the water flows over unpaved areas to absorb the water, as opposed to simply rushing the water into the kai (sea). With these design techniques, the same area can serve as park, recreation field and more most of the time, then as temporary retention basin during a major storm, rather than being just a hole in the ground.
The next meeting is set for July 16 concentrating on County recycling.