MEETING ATTRACTS DIVERSE CROWD ESTIMTED AT 75
After an absence in April, under the revised semi-monthly schedule of public meetings, Tuesday (5/19/15) evening's assembly welcomed State Senator Roz Baker and South Maui Representative Kaniela Ing to advise on the just concluded 2015 Legislative Session, and proceeded by So Maui Learning Ohana CEO Gene Zarro, offering the latest on the K-12 Kihei Charter Schools.
With a presentation from architect Morgan Gerdel, lasting 5 or 6 minutes, and a brief introduction to experienced educator, the new executive Director John Colson for the Kihei Charter School, Gene handled most of the questions, advising ground breaking of the new facility located at the Kihei R & T Park will be this year, and school opening as soon as 2017.
The tutorial on the Kihei Charter Schools was followed by a short presentation by Sen. Roz Baker, who addresses a variety of topics relevant to the just concluded 2015 Legislative Session,. including Maui Memorial medical Center, Healthcare, Wellness Insurance and Consumer and family protection. Her presentation was accompanied by a four page handout,
As Roz concluded, the floor was turned to So Maui representative Kaniela Ing who addressed several items before both elected officials joined together on stage to answer audience questions.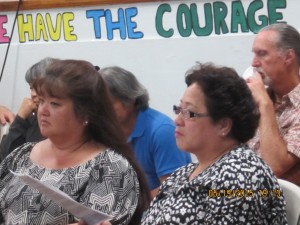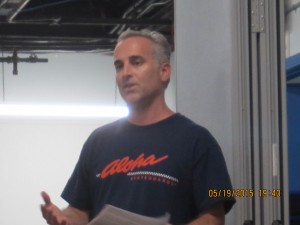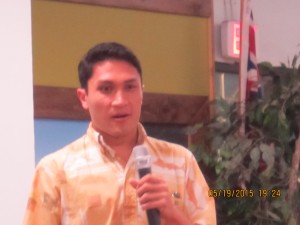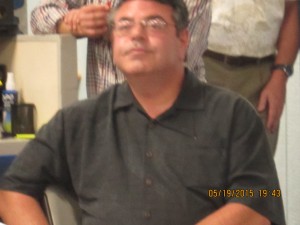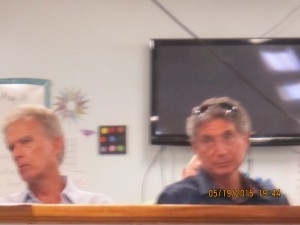 With the closing announcements about next meeting on 7/21, the was also a few words about a 55th anniversary for KCA on Sept 13.
Is your calendar marked?