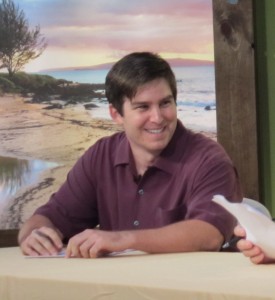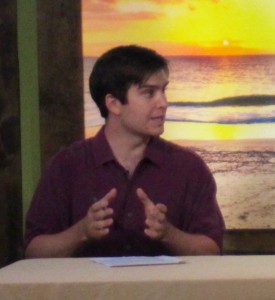 Most So Maui guys remember the vivacious well spoken  handsome young man who for years led KCA earlier in this century , but we do not see much of him recently and now we see at least part of the reason. Jon (not John) has jumped forefront into the media by being named County "Young (will he ever be called old?) Small Business Person of the Year."
Jonathan Miller • eDesign Group Inc. • Young, Small Business Person of the Year
Miller, 34, owner of eDesign Group Inc. in Kihei, has three new vans with wrapped logos, 10 local employees and dozens of Maui-based clients. eDesign installs home automation and control systems, a growing industry with new technologies that give people control over whole-house integrated audio, high-tech audio and visual systems, controlled lighting systems, motorized shading (to enhance the client's experience of Maui's beauty while managing the effects of Maui's sun on air-conditioning usage), safety and security systems, and other technologies. eDesign Group is focused on the growth sectors of home technology, including the Internet of Things, which is the tech sector growing most rapidly across the world. At 26, he was elected to the Kihei Community Association Board where he served for six years and was then elected president for four years. John makes things happen and is never satisfied with where he is at. He is eager to do more.
Congratulations, Jon! Drop in on some "third Tuesday of the month" (May 15??) to see us