RESPECT OUR OCEAN AND STAY SAFE: SEE hioceansafety.com
4/24/19 #kihei
Do you check the Department of Health website for brown water alerts?

We all want to know where and when the kai (sea) is impaired or contaminated, but do you know anyone who looks at their website, https://eha-cloud.doh.hawaii.gov/cwb/#!/landing before going for a swim?
Do you think any visitors to the islands are even aware of this new website, hioceansafety.com ? Is the DOH's expectation that visitors will already be familiar with it, and check it out?
Unless there is some proactive plan in place to move visitors to use or review it, those who would benefit the most are the least likely to see it.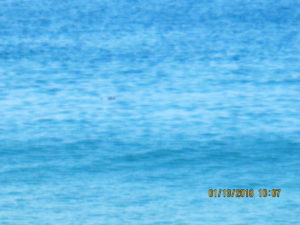 Does the visitor industry have a plan to promote the website to the visitors they are enticing?
For example, will airline arrivals have this website information, perhaps along with the agricultural form they are asked to complete on the plane?
No matter the value of the site, it has no value at all if people are unaware of it.