Did you get it?? MAUI NUI MARINE RESOURCE COUNCIL (MNMRC) organized a marvelous environmental workshop at the Whale Sanctuary (HIHWNMS) this morning (5/2/16), and KCA was a fortunate recipient of an invitation to hear from a panel of experts, many with advanced degrees.
Entitled Saving Our Reef: Pollution Solutions, a varied group of experts were assembled to jointly present to about 30 very interested residents and guests, focusing on South Maui near shore waters.
Facilitated by Dr Eric Brown, the meeting offered a series of presentations on related topics by Dr Brown himself, old KCA friend (now retired) County wastewater reclamation expert Steve Parabicoli, as well as Dr. Daniel Amato, Neil Rhoads and Mailea Miller-Pierce. (www.ecooak.org ) Â Â http://wq.ecooak.org/
Kihei was the first wastewater facility in Maui. It runs 24/7/365Â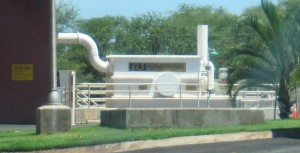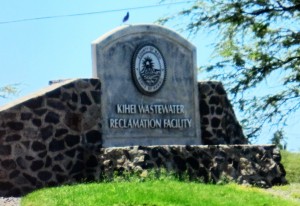 After their presentations, they formed a panel supplemented with another KCA friend Darla White from DLNR, DAR to discuss and answer questions.
Would you support an annual environmental fee for Maui County to help preserve our near shore waters?
KCA was well represented with two directors, a committee- member and members for this extensive presentation and dissuasion on this topic of very strong concern. Â  Â 
Most disconcerting conclusion: Cove Park water is worst by far! Â  Â  Â  Â  Â  Â  Â  Â  Â  Â  Â  Â  Â  Â  Â  Â  Â  Â  Â  Â  Â  Â  Â  Â  Â  Â  Â  Â  Â  Â  Â  Â  Â  Â  Â  Â  Â  Â  Â  Â  Â  Â  Â  Â  Â  Â Â