Is there a place in South Maui where you see a need for a shoreline cleanup?
Malama Maui Nui (Community Work Day) has designated September 19, 2015 the 30th annual "Get the Drift and Bag It" shoreline clean up day in cooperation with several other non profits. While the central campaign beginning at 9:00 AM is working at the Kahului Boat ramp at the harbor, there are many places on the south side that need help. Consider gathering your ohana, club, business or other entity to pick you favorite spot and join in on this international effort.
Not a good day for your guys? Select another one, as this campaign extends until October 18.
If you'd like to host a cleanup and receive a "Coordinators Packet," contact Lauren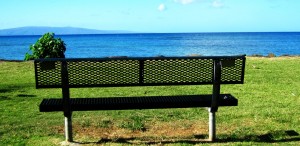 at 877-2524 or email volunteer@cwdhawaii.org