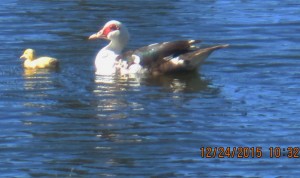 Welcome to 2016 from your Association, a year full of potential change for our island home. The are countless issues and concern upcoming this year, many continuing from last and prior years , so we have to hit the ground running as January begins. A sampling:
* Walgreens intends to build an oversized (for this location) retail store on So Kihei Rd, directly across the road from Longs Drugs on land that is zoned residential at this time. We have been discussing the plan with their representatives since 2014, as well as County Officials, and our major concern is this is the wrong location for the proposed structure
* The Maui County Planning Department in cooperation with So. Maui Councilman Don Couch's Planning Committee is proposing changes to the Maui County Code which we profess are illegal, as the violate State Law, and also denigrate the force of our Community Plan in favor of an antiquated zoning policy. Both the Planning Director and the Councilman advise we are reaching incorrect conclusions.
* We believe that our South Maui Transportation Plan update is long overdue, and that development continues based on outdated information, We are pushing for a current budget amendment, so the process can go forward in the first half of this year for a new up- to- date plan, as we await a hearing in the Council's Budget and Finance Committee.
* We are watching some of the huge projects in varying states of development , including the R & T Park, Maui Lu, Pi'ilani Promenade (AKA Megamall) and the smaller but still disconcerting, Maalaea Plantation. It is our understanding that A& B's housing development atop Kaiwahine in No. Kihei is due to break ground this month, and that the County Council approved building up to 50 % of it before a single action is taken to mitigate the additional traffic. This could be 300 residential units with probably more than 600 motor vehicles are added to Kaiwahine with no improvements. 
Like many other coastal areas of our island (as well as countless areas all over) the contentious  "homeless issue" has exploded here with a huge increase in number and frequent change of attitude and behavior. At this time both State and County governments are expressing need for change and new plans on this issue, while KCA plans to take direct action for our area.

As the annual County wide budget is being developed by the Administration to be proposed to the County Council in a few months, we continue to question why, since our district generally contributes the most (or in the top two) revenue, we continue to receive a disproportionate amount of Capital Improvement Project funding each year.

While this is a county wide issue, our community has expressed a very strong interest in a proposed change in out County government structure, so this will be the topic for our first General membership public meeting this month.

We will continue to participate in partnerships with other Organizations via the South Maui Coalition of Community Associations (SMCCA) and the Island wide Alliance of Community Associations (Alliance,) both scheduled to meet this month.

The long standing issue of "invasive species" has been a concern for all of Hawaii, but two newer species are a direct factor for our region, Coqui Frogs and Little Fire Ants (LFA). We understand our community feels while the Coqui's must be contained as a nuisance and annoyance, the LFA are viewed as a serious danger, and expect our government officials to treat it as such.

So are there other issues and concerns for KCA? Absolutely, many more, but we need more community participation and support to take on more, so we always encourage membership, volunteering and committee participation. What inspires you???Environment, Infrastructure, Elections, Legislation, Education; something else? Is this the time for a new year's resolution that you will get involved in making South Maui better place to live? Let us know.

Meanwhile we express our mahalo to all who continued to support your Association in 2015 and the several decades before. If you want to see more information on any of these (or other) items, we suggest you use our search device on the website, which will group posts on the topic you enter.

Lets all do all we can to insure all of 2016 is truly a happy new year.