1/18/2020 #kihei
So what time does the membership meeting start?
The correct answer is 6:30 PM, but the smart guys will be there much earlier.
Why?
Although not part of the meeting, South Maui State representative TINA! Wildberger will be right outside the Kihei Community Association Welcome Table for the "Talk Story with Tina" event which runs from 5:30-6:30 PM. You will gain a double benefit! You still can drop off your nutritious, non-perishable donation for the Maui Food Bank at the KCA Welcome Table, before or after talking with Tina.
The general membership meeting commences at 6:30 PM. Donations for the Maui Food Bank are encouraged and will be accepted at the meeting.
There will be some brief community announcements, such as an update on the proposed two month closure of South Kihei Road and the results of the Kihei Community Association elections for the board of directors and so much more.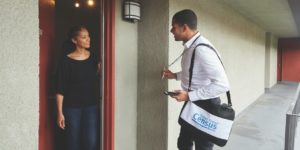 There will also be a short announcement about the importance of participation in the 2020 U. S. Census.
The meeting plan includes presenting an abbreviated list of the 2019 County Council positive actions. Michael Reyes is the featured presenter who will discuss the Southwest Maui Watershed Plan.
This is Kihei Community Association's sixth decade as an incorporated non profit, unfunded community association.
If somehow you are STILL not a member, then 2020 is the year to join an support the Kihei Community Association. Without supporting members, there is no association.
You can certainly read and be informed without being a member, but your paid membership keeps the website up and the newsletters going, which is a part of the ongoing efforts to galvanize our Kihei community to maintain being a vital and effective social organization, for the betterment of Kihei and Maui, overall.
GO KIHEI!!