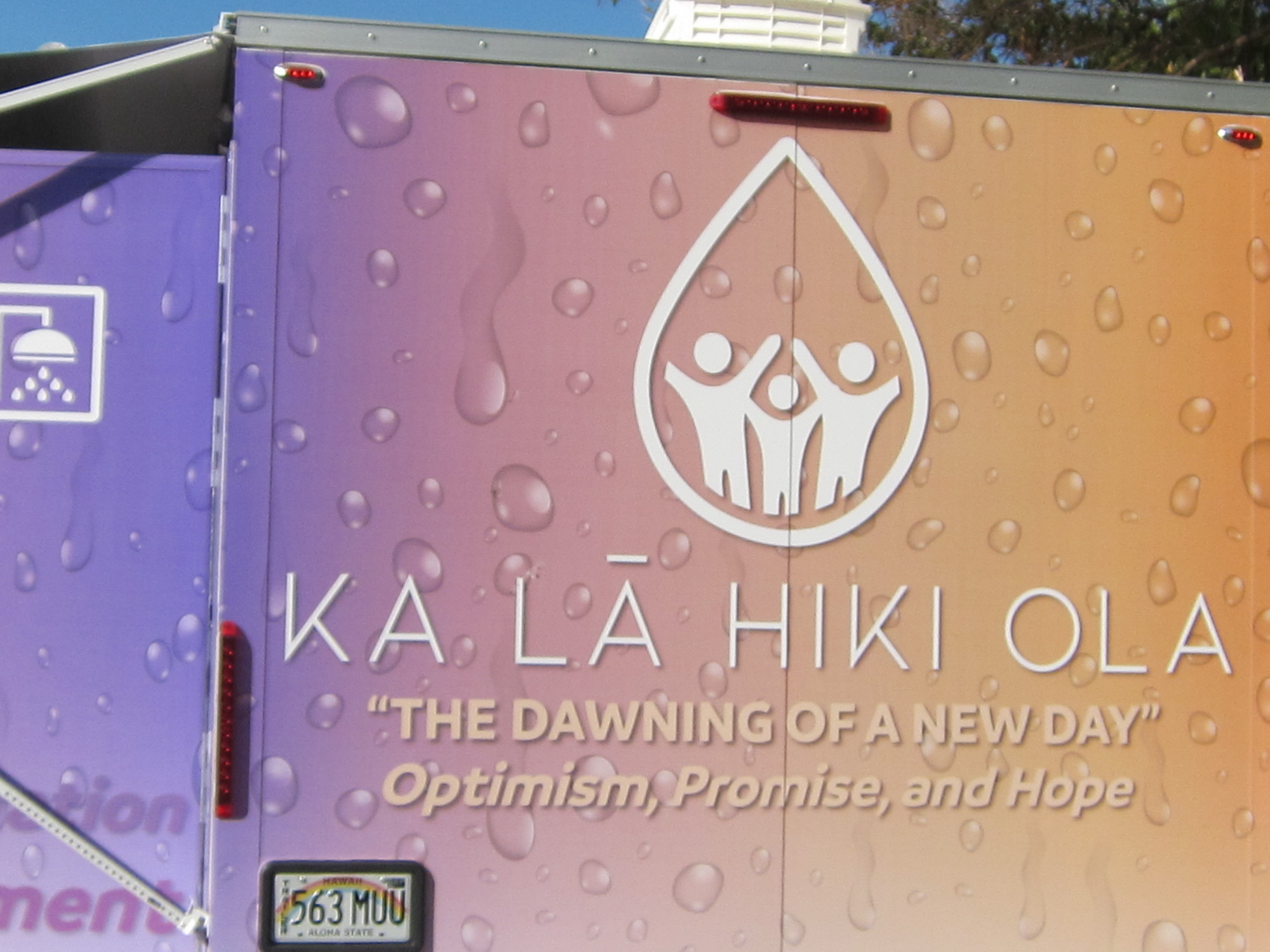 And South Maui has an additional reason to be thankful today.
11/28/19 #kihei
Back on April 4, 2018, KCA was part of a Maui contingent who took a day trip over to Oahu arranged by Council Member Kelly King to explore some "alternative housing and shelter projects" SEE https://gokihei.org/news/we-travel-to-oahu-to-check-out-alternative-housing-and-shelters-can-this-help-the-current-situation-in-south-maui
Included in the group were Ka Hale A Ke Ola homeless resource center's executive director Monique Yamashita and their housing program director Joy Rucker, by Maui County Housing and Human Resources Director Carol Reimann, FACE Maui Chairman Stan Franco, "free agent" Eric Alberti – a Kihei resident very involved with the homeless issue, and KCA.
When we reached Sand island to view Hale Mauliola. our attention was drawn the Hiehie, mobile sanitation facility.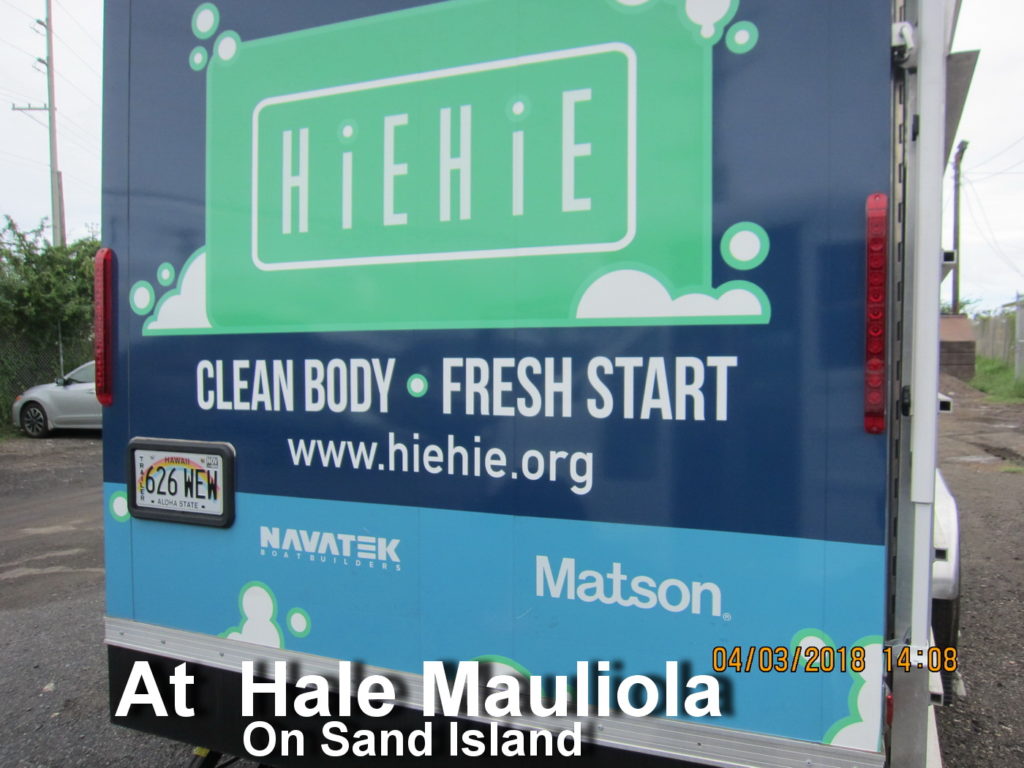 and this was the mental seeding in our collective minds.
As meetings of the Kihei working group continued periodically, generally at our KCA office, various concepts were explored, but this one stood strong, and eventually it was collectively decided to pursue a similar unit for South Maui
Ka Hale A Ke Ola working with the county began the process, had the unit constructed on the mainland and shipped to Maui this fall and made the final refinements. and offered the blessing and celebratory unveiling for the community on Wednesday afternoon at the Community Center.
You see the schedule calendar starting THIS Sunday 12/1 and running through the month showing location, activity and time. A new calendar will be published each month.
Look for a professional report later this month in the Maui News