BIG NEWS FOR LOW INCOME GUYS LOOKING FOR BRAND NEW TRULY AFFORDABLE HOUSING IN NORTH KIHEI NOW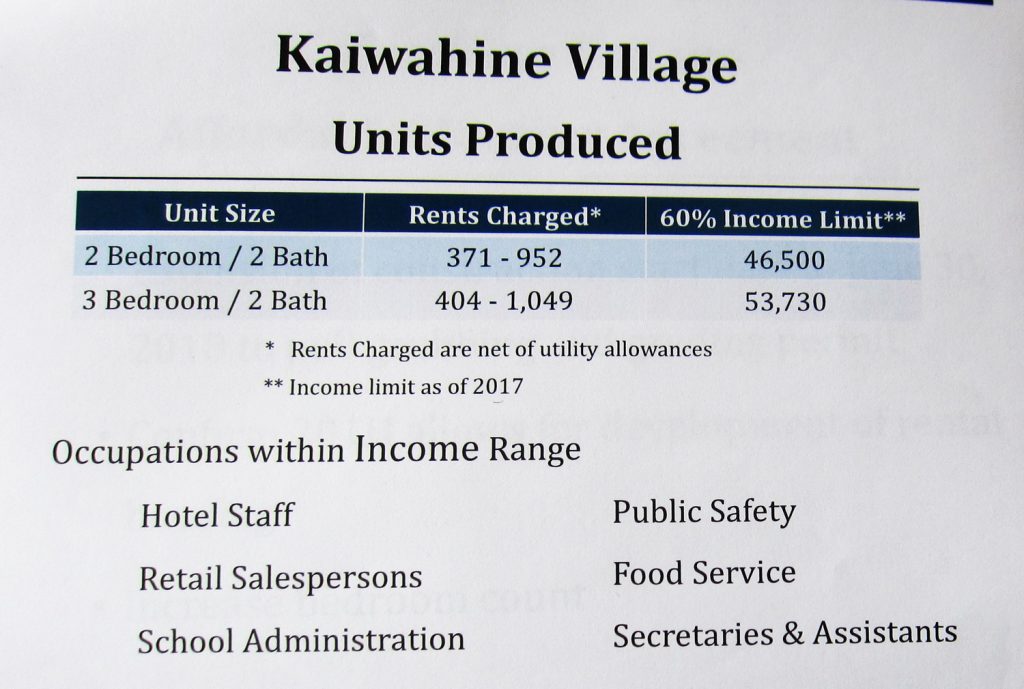 2/10/20 # kihei Low income (60% AMI) families now have an opportunity to qualify for brand new quality apartments at Kaiwahine Village! We just received word that there are a few openings for those who are in the 60% AMI range at Kaiwahine Village Go to the property management office to get an application –the office is located at: 1325 S Kihei Road (at Lipoa) , Suite 204, Kihei Maui 96753 or call the office at 808.419.6023.
Please do not call or write KCA. We cannot help you. If you or someone you know believes they can qualify get going now. These will not last long.