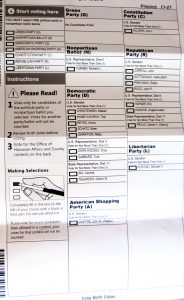 NOW YOU DO. Thursday WAS LAST DAY FOR WALK IN
You do not even need a mail-in absentee ballot, although we love this option and have used it for years.      
OHHH, you forgot to register, so can't vote this time, right? WRONG! Go to County Building , room 708, Monday Through Saturday, 8- 4 and you CAN register AND vote. Today! Tomorrow! Right up to 8/11, but dude don't wait until then. No more excuses.
In parts of the world right now, people die for the right to vote