Tag:
maui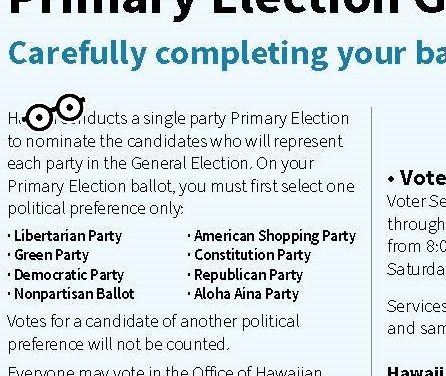 #kihei 06/26/2020 Did you know that if you vote incorrectly, your vote may not be counted?...
Read More
[image title="A motorist traveling on Welakahao Street passes the site of the new park (foreground) as well as Hope Chapel (background) Thursday morning." size="full" id="379″...
Read More

Maui Ocean Water Quality Study
Read about this issue here!
What is the microbial content of Maui ocean waters?
Where is it worst?
Is it getting better or worse?
These and more questions will be answered by the scientific evaluation of Department of Health water samples under way by researchers Neil and Mailea. The study has been financed by donations from many individuals and organizations, as well as the Office of Economic Development. We need your help to cover the costs of publishing the paper and of additional computation based on some surprising findings. Please donate what you can!
Archives
MAHALO TO OUR BUSINESS MEMBERS!
If you want a link to your business website, email us.
Insurance Associates, Inc.
Kihei Wailea Medical Center
Lelani Kai AOAO
Maui Coast Hotel
Menehune Shores AOAO
Wailea Point Village AOAO