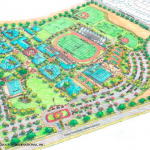 UPDATE: 2/6/12- Bill passed unanimously, with no changes in this EDU committee. It will next go before the WAM committee. See  http://www.capitol.hawaii.gov/measure_indiv.aspx?billtype=SB&billnumber=2996 to monitor progress of this important bill for funding for a new KHS.
There is a hearing for this bill SB2996, Monday, Feb. 6 at 1:35 pm. We would like to ask the community to lend its support by submitting testimony to http://www.capitol.hawaii.gov/submittestimony.aspx

Example testimony – Please feel free to cut & paste,
The Kihei Community Association ("KCA") strongly supports the development of a high school in Kihei. This is a top priority for our community.
Significant population growth in the Kïhei-Mäkena region, coupled with the geographical separation from existing crowded central Maui high schools, has created the need for the proposed Kïhei High School. The proposed high school has been planned for in County planning documents such as the adopted Kïhei-Mäkena Community Plan (1998), adopted Countywide Policy Plan (March 2010) and the MIP General Plan 2030 Draft (December 2009).
The draft EIS is accurate in illustrating that the build-out of the Kïhei High School campus will boost the economy by providing design and construction-related employment during the phases of campus construction. The project is anticipated to provide approximately 120 permanent jobs at full build-out and occupancy. The jobs will include teachers, librarians, counselors, grounds maintenance staff, and administrators. The project will also result in indirect jobs supplying goods and services to construction companies and their employees and families. Construction of the project will provide considerable tax revenues for the County and State.