What about the long term safe route to schools?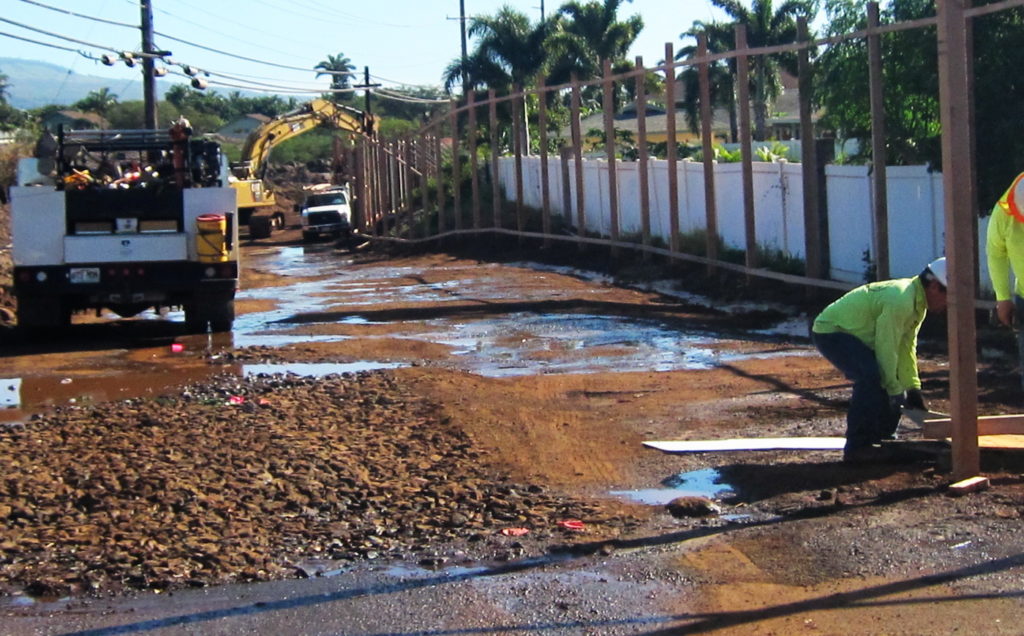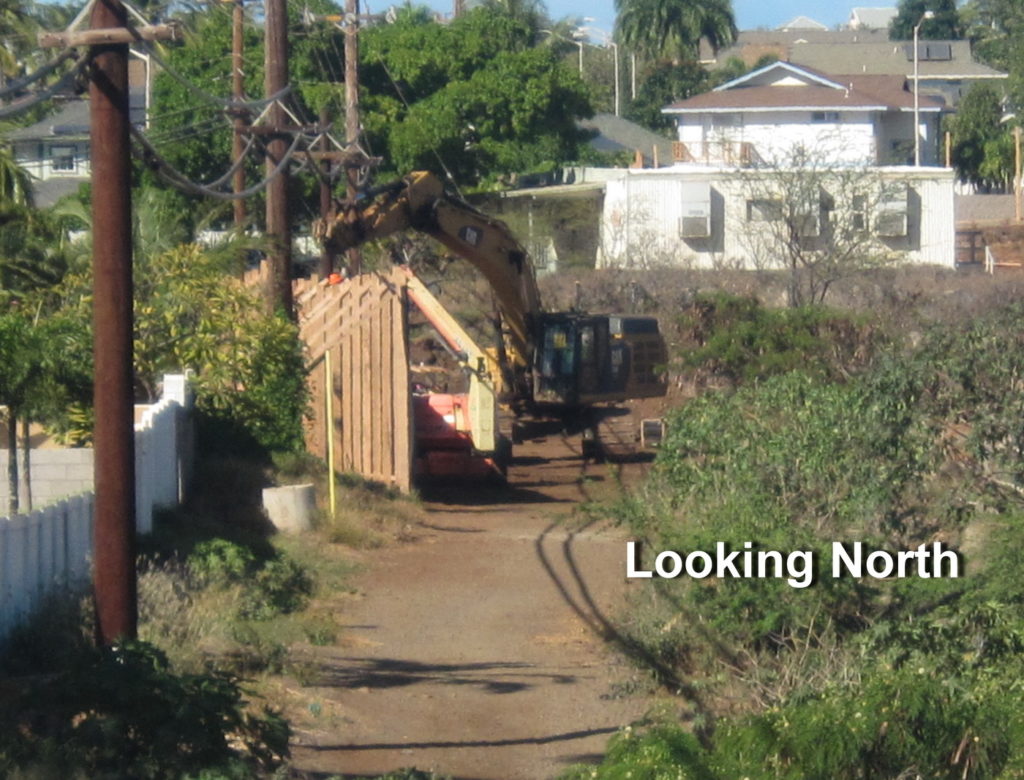 UPDATE 12/28/18 NEW ACTIVITY THIS MORNING AT THE CONSTRUCTION, AS THIS HUGE TRAILER WAS DELIVERED.
Will it replace the old Betsill Bros structure? Stay tuned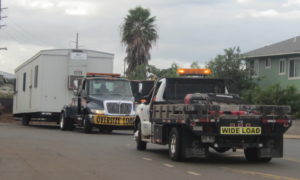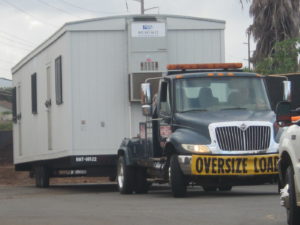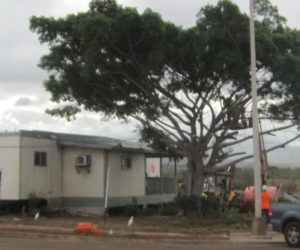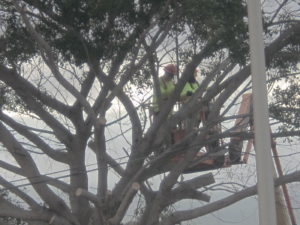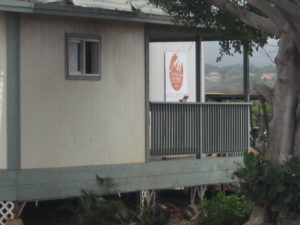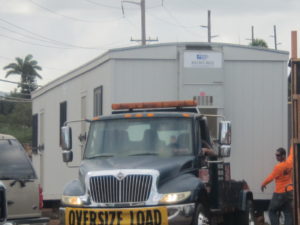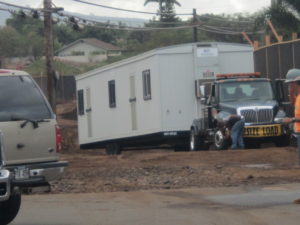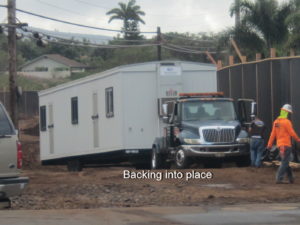 12/17/18 #kihei
We waited over a decade for the NSCR to continue southbound from Kaonoulu, but were told by County government that the open land with a Betsill Bros Construction trailer makai of the highway had an imposed condition to build the road when the land was developed, so the County would not spend taxpayer money.
However the land was ultimately sold to Pacific West Companies in Idaho (PWC) who planned to build affordable rentals using the State's 201-H fast track and were exempted from building the road.
But for all those years the dirt path along the corridor was used by keiki walking and bicycling to both Kihei Elementary and Lokalani Middle School at Lipoa, and many others as well. Ironically this was a safer route to school and elsewhere than the Highway or S Kihei Road.
So as construction was beginning by Pete Sullivan Co, we asked if a safe passage would be possible as land was being cleared. We were advised a five foot wide path would extend across the land between the under construction "dust fence" and the existing white vinyl fencing along the back yards of the existing single family homes. As we see here is that path.