9/18/19 #kihei
Last evening the general membership meeting brought out about fifty community members to get refreshed on "disaster preparedness", but before delving into that with our guests, the general membership voted for this year's KCA nominating committee. The five members will immediately begin the process of interviewing potential 2020 board members and are charged with having a final list by 10/31/19, which will be announced at the 11/19/19 meeting. Are you ready to step up? The time is NOW!
Our district State Representative legislator Tina Wildberger took a moment to offer an award to a local family who was handed a lemon & made lemonade after the huge fire on 8/11/19.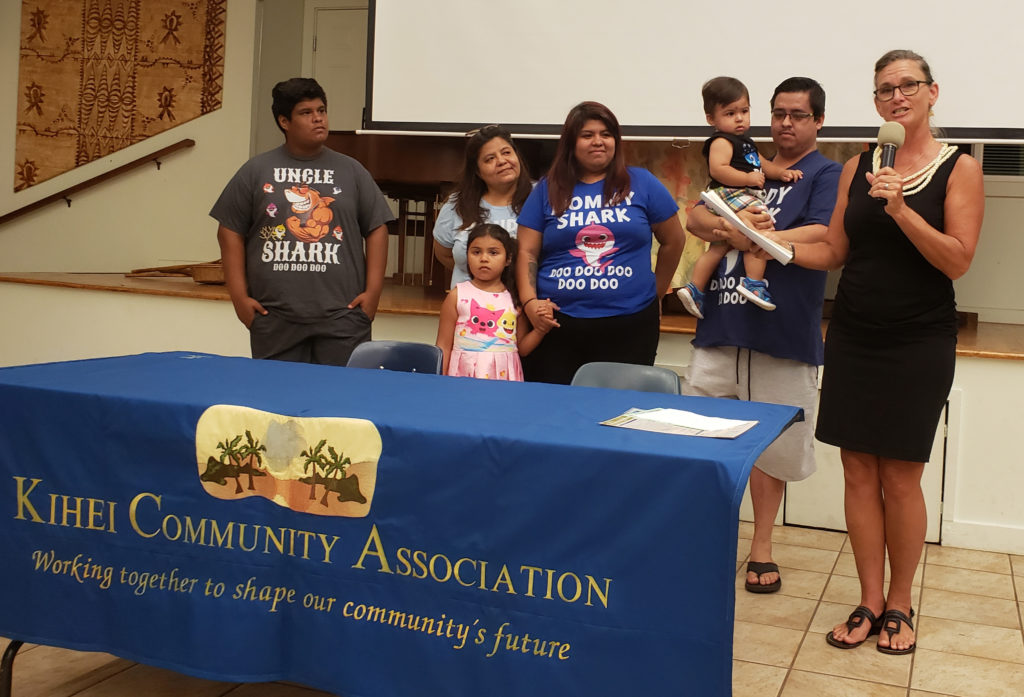 You may recall the situation as it was reported in numerous media outlets at the time. Here is one: https://mauinow.com/2019/07/13/baby-shark-party-transformed-into-kihei-shelter/
Our South Maui State Legislator wanted to publicly honor them with an award, and they received a standing ovation.
We then moved on to the main segment. Kevin Richards presented the Hawaii Hazards Awareness and Resilience Program (HHARP). He is a planner with Hawaii EMA. He was assisted by General (retired) Bruce Olivera for the Hawaii National Guard in support of HHARP. They offered a visual presentation, answered community questions and asked for volunteers to make Kihei ready to handle an emergency. This will be Maui's first HHARP community.
For more information on bringing Hawaii Hazards Awareness and Resilience Program (HHARP) to your own community, please call (808) 733-4300 or email HawaiiEMA@hawaii.gov.