As Makena Resort development gets so much attention, the volunteer group Oneloa Coalition continues to protect and improve the State Park "next door."

#kihei
2/7/17 Are you aware of the Oneloa Coalition (OC)? KCA is one of the nine volunteer groups which formed an alliance, in conjunction with the DLNR, to preserve and protect the Makena State Park (Big Beach).
SEE https://gokihei.org/?s=Oneloa+coalition&submit=Search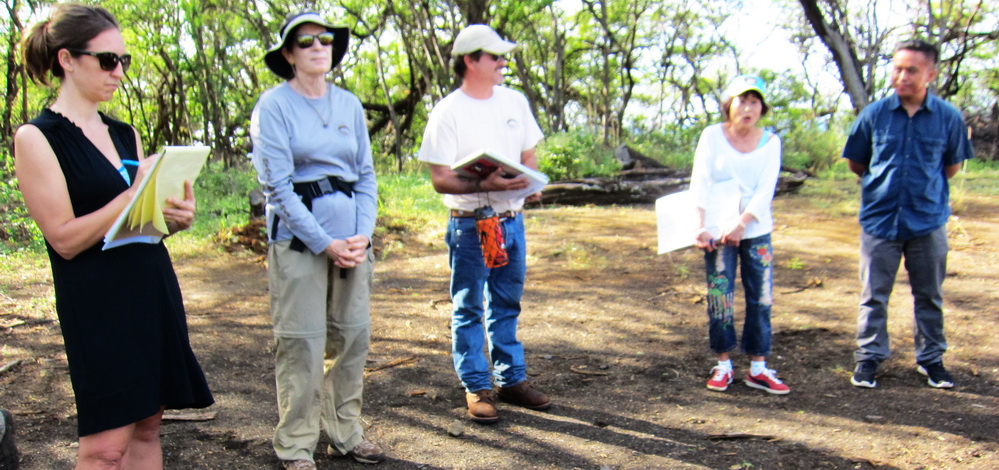 The long-term effort continued on Tuesday (2/7/17) with a site visit meeting in the morning. One of the multifaceted efforts for this gem of a park, which reportedly gets over 450K visitors annually (loving to death?), is to install updated improved and environmentally friendly sanitation facilities (showers & toilets) . There were opposing efforts over the years, aiming to keep it rustic & undeveloped, but the reality of hoards of humans spending hours & days there led to the realization that practical action was needed.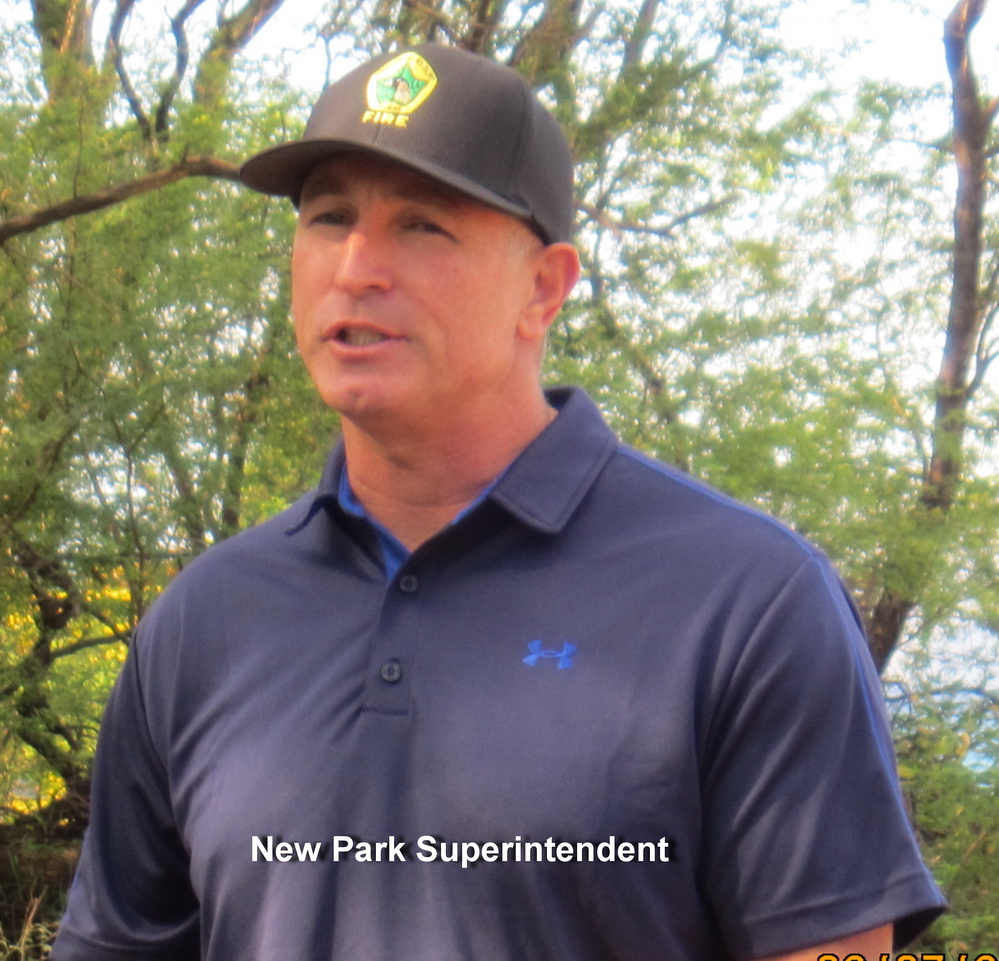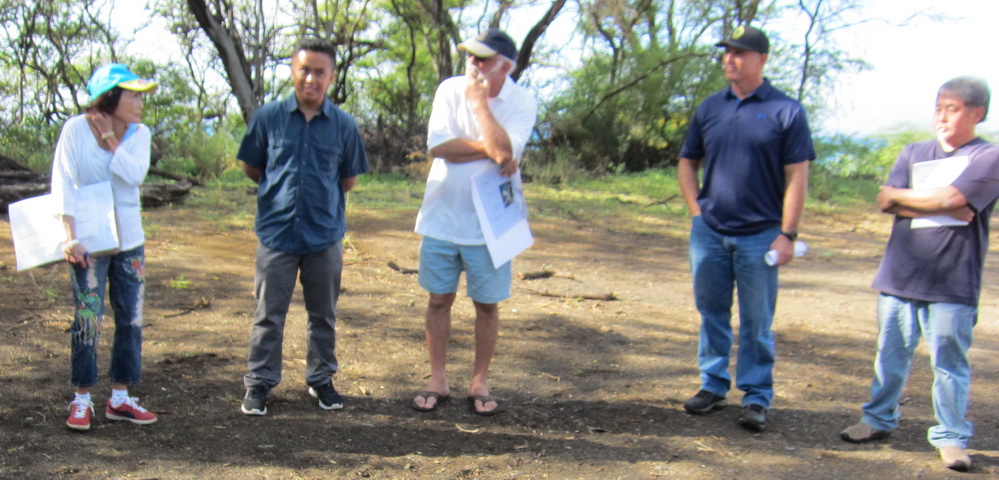 The last we understood the estimate for installation was between $2.5 and $4.0 M, and the State Legislature is considering an appropriation (SB 1079), but first locations around Oneloa beach have to be determined, part of the reason for this site visit this morning. There were three potential sites at the first (Larger parking lot) section, and two at the second entrance. With seemingly more guys from the State than the community making a total group of about twenty, we felt than the opinions and concerns of the community were heard , but no conclusions were determined at this point. However, the expectation is work could be concluded in 2019 barring unexpected delays. Wise words we hear from DLNR concerning selection: conservation trumps convenience.
Concurrently OC has been working on the Paniaka Fishpond Restoration project, so that too was discussed with the State Parks Division of the DLNR at the site, including Martha Yent and new Park Superintendent, Larry Pacheco, a long-time friend to KCA as the assistant Land Agent. KCA was seemingly one of a few non-profit organizations participating at the site visit, along with Pacific Whale Foundation, and several Makena homeowners and businesses.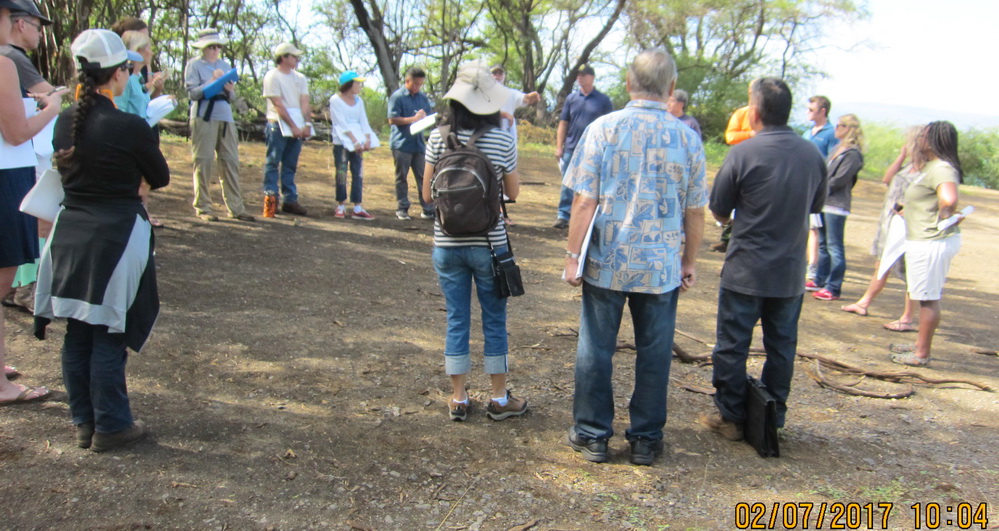 The next expected step is raising funding to restore or refurbish the fishpond with hope to commence in 2018. Stay tuned.