Substation connections go under the Pi'ilani Hwy into North Kihei residential neighborhood
UPDATE: 6/12/19 As you see the road was closed this morning, seemingly to drop in the huge vaults into the hole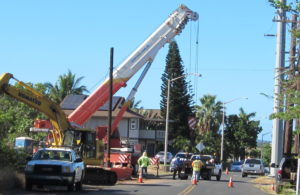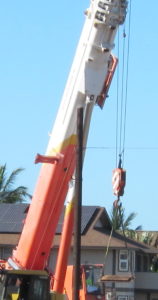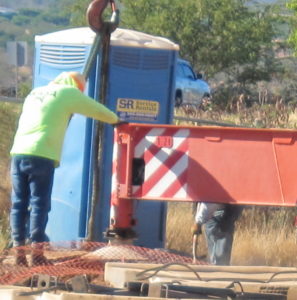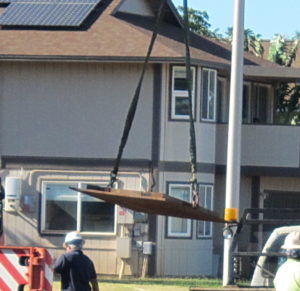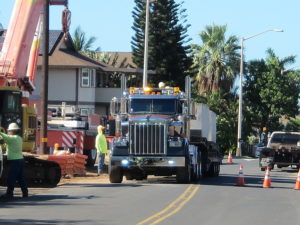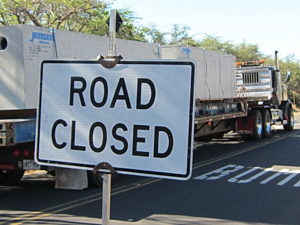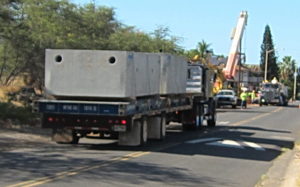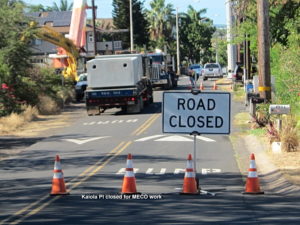 UPDATE 6/6/19 . As indicated the work does continue, as we see an expanding hole where the under-highway pipes end in this small patch of land between the highway and Kaiola place in North Kihei. The opening is created by breaking up & removing rocks, many blue, as machinery pounds relentlessly, starting before 8:00 AM this Thursday morning.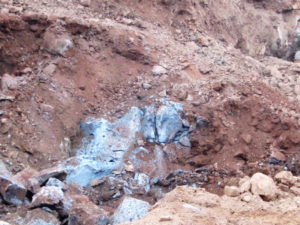 UPDATE 5/9/18 Finally after about six months, we see all the heavy equipment removed from this residential area, as the under highway drilling (trenchless) work seems to be pau for MECO substation. BUT that is only one phase as apparently much more construction needs to be done on both sides of the highway!
UPDATE 1/10/19 #kihei This morning more heavy equipment was squeezed in to this area between Kaiola Pl and the Pi'ilani Hwy to seemingly connect to the MECO substation on mauka side of Hwy.
12/27/18 This afternoon we see Kaiola Pl, just north of Alulike is closed to install this huge metal tower
12/18/18 #kihei
Most of us recall when MECO received approval to construct a new substation just mauka of the Pi'ilani hwy near the Shell gas station, and then when construction began as the black "dust fence" was erected last year – SEE https://gokihei.org/environment/meco-fence-going-up-just-after-years-of-the-sarofim-mall-fence-finally-came-down.
Then last month we saw heavy equipment digging along Kaiola Pl, makai of the highway. It is our understanding they are digging under the state roadway to connect in some way to the substation, so as not to intrude on traffic flow in any manner.