8/23/19 #kihei
This Wednesday evening, a diverse panel of five offered information to a large assembled audience in the globe at the Maui Ocean Center as well as live to Akaku viewers, concerning the situation in our near-shore waters in the Lahaina area. The matter is relevant to KCA and our district for a variety of reasons.
The event was completely sold out (it was actually FREE) but there were a few vacant seats as some may have decided to trade the evening winds of Maalaea for the comfort of some wine, and remain home to view on on public access media. Either plan was good so long as you could hear the message.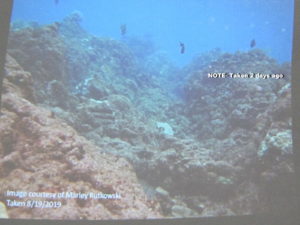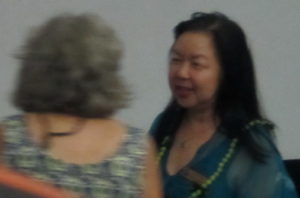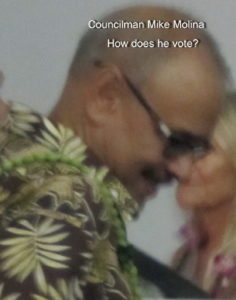 There were several elected officials present. We counted three from County Council and two state House Representatives. We certainly hope many other Council members watched on TV, as they will be asked to vote on the urgent matter on the morning of September 3 in the GET committee at Council Chambers.
After introductions by the moderator the first invited speaker was West Maui House Rep Angus McKelvey. McKelvey pointed out that the EPA and the US government have been unambiguous in their understanding of the Clean Water Act – that it applies also to pollutants dumped into the ground next to the ocean. As a matter of fact, the EPA and the Justice Department supported the Maui environmentalists and community organizations in their case against Maui County on the issue. However, the Trump administration and EPA have changed positions 180 degrees, pursuing an aggressive plan to allow pollution of our water and air through deregulation and weakening of the country's environmental laws.
Then each of the panelists made self-introductions and expressed their concerns about the County Government's intention under the new mayor (who was not present) Mike Victorino to continue spending millions of taxpayer dollars appealing to the US Supreme Court, with support from the Trump administration, to allow continued degrading of our coral reef system rather than settle with the Maui community and put the money towards cleaning and reusing the wastewater.
Maui guys can testify on the matter in person on September 3, 2019 at 9 AM at the 8th floor Council Chambers, 200 High St Wailuku or in writing at get.committee@mauicounty.us