Kihei cyclists see relativity in reasonable places to ride bikes.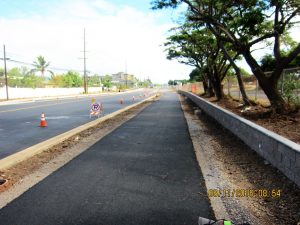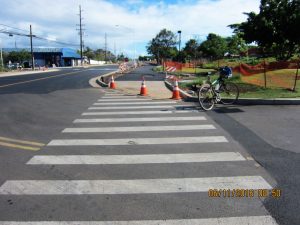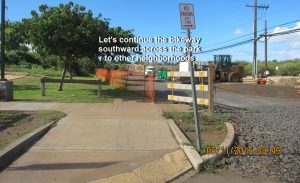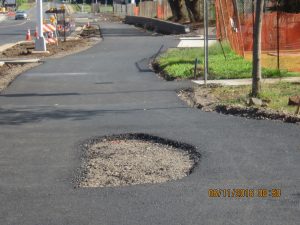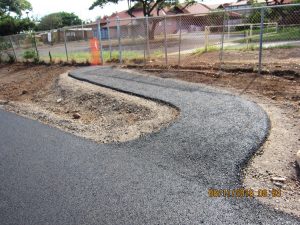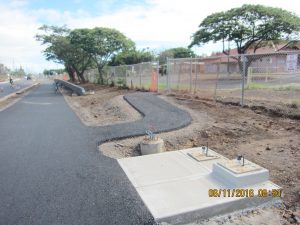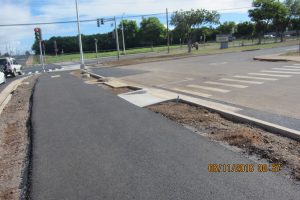 As you can see here, the surface on this segment is in place, while awaiting more of the structure such as lights, greens, painted lines, etc. But when what currently exists is highway bike lanes with hazardous gulch crossings for cyclists, SKR with narrow to vanishing bike lanes, "shared" traffic lanes which drivers do not seem to understand and rocky dirt and gravel unofficial paths to use, a smooth newly paved segregated bike path is already a vast improvement this morning (6/11/16).
In a perfect cyclist's world, you would not have to cross  two streets to go between phases, but in long term discussion with DPW Director David Goode, KCA understood the rational of having Phase II on the mauka side of Liloa fronting the school. Cross carefully!
Yes we all look forward to the day when Phase II matches Phase I running south for Waipuilani, but we already have functional progress. Now we just need more, going both north & south.
SEE  https://gokihei.org/development-project-review/road-closed-for-two-months-yes-thats-what-the-sign-says-but-we-think-it-is-a-mistake