UPDATE 3-16-22. We viewed the intersection about 1:30 PM to get live update. We note a bit north of the now signalized intersection, the mauka lane was closed. There was no indication yet of the proposed contra flow lane, but the back up Northbound, & free flow of Southbound offered how this proposal would help tr
affic flow there.
3/9/22 #kihei
While commencement of construction of the roundabout at Pi'ilani Highway at Kulanihakoi has stalled for several months, indications look like March may be the month work begins. We are awaiting the official press release from State Dept of Transportation offering the plan to our community, and it seems they still believe it can be completed by this August.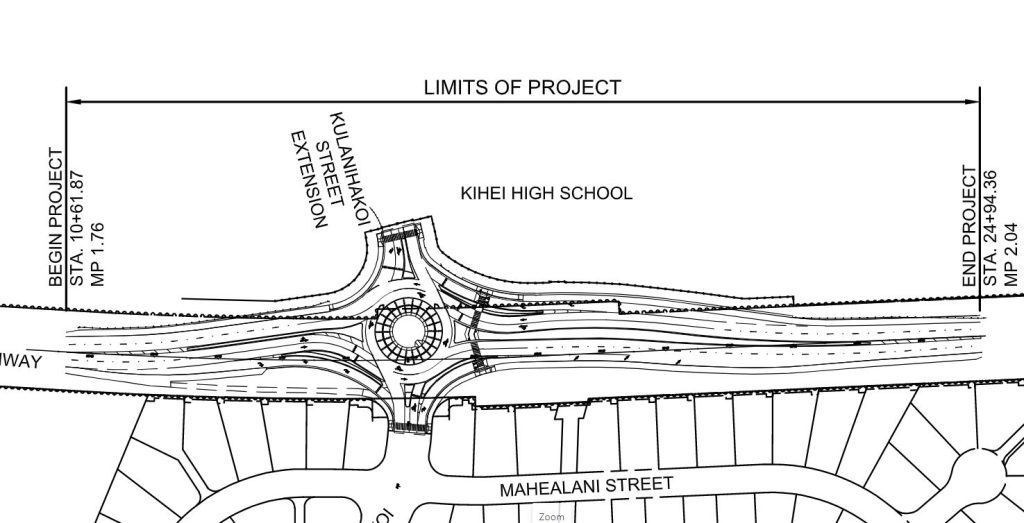 It seems the construction plan will be to close the far mauka highway lane leaving 3 lanes. The then center lane will be used as a contra flow; for southbound traffic in the morning, and northbound in the afternoon. We expect traffic flow will be slowed during construction, as it always is, but once pau the intersection will be safer for everyone. Now we await that press release. Stay tuned.