Oneloa Coalition progressing with Panika Fishpond on July 21, 2014.
With a meeting set up last May, the Oneloa Coalition (OC) continued showing valuable progress, Pacific Whale Foundation (PWF) will be signing the curator's agreement with State Parks soon, so while they were available on Maui, the Coalition members met with four from State Parks Division on Monday at 2:00 PM, led by Martha Yent,Russell Kumabe along with Phil and Sarah
As a named stakeholder in OC, KCA's obligation here is to keep you and our community informed as to progress, and offer a public forum at a monthly general membership public meeting., likely in 2015. Stay tuned. Another site visit is scheduled for next Monday, 7/28/14 at 9:00 AM.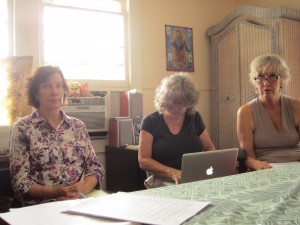 .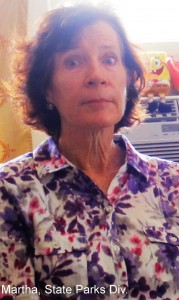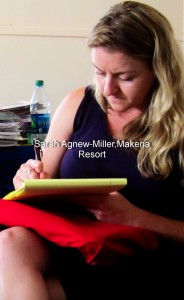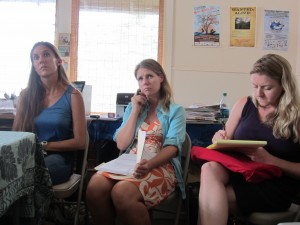 NOV 23, 2013  Starting at 9:00 AM this morning (11/25/13) a large representation of the Oneloa Coalition grouped for an on site visit at the Makena State Beach-side Park to examine future proposed changes, including expanding the parking lot at the north side, constructing bathrooms at both parking areas, as well as beach showers in both. Further, the Paniaka fish pond , which is south of the "second" park entrance, was part of the visit. The coalition is examining improving the area around the pond, while not disturbing the natural character..
See https://www.gokihei.org/environment/oneloa-coalition-meets-concerning-paniaka-fish-pond-in-makena-state-park for background information on the Coalition.