1/6/20 #kihei
Honorable Tamara Paltin, Chair
Planning and Sustainable Land Use Committee
Council of the County of Maui
Wailuku, Hawaii 96793
pslu.committee@mauicounty.us
The next step in the County legislative process to establish South Maui's own Advisory Committee to evaluate proposed projects in our district at public meetings in our own district in the evening for community convenience is set for this Wednesday morning. You can voice your opinion orally in person at the County Building on the 8th floor in Wailuku at 9 AM or submit written testimony via email to pslu.committee@mauicounty.us.
KCA has worked with our County resident representative Kelly King most of 2019 to help get this established.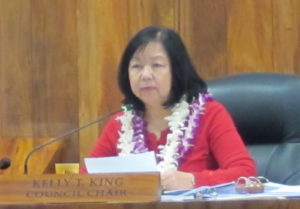 No this will not offer our district our own government, but it can be the first action to offer us a stronger voice in determining what is done here.