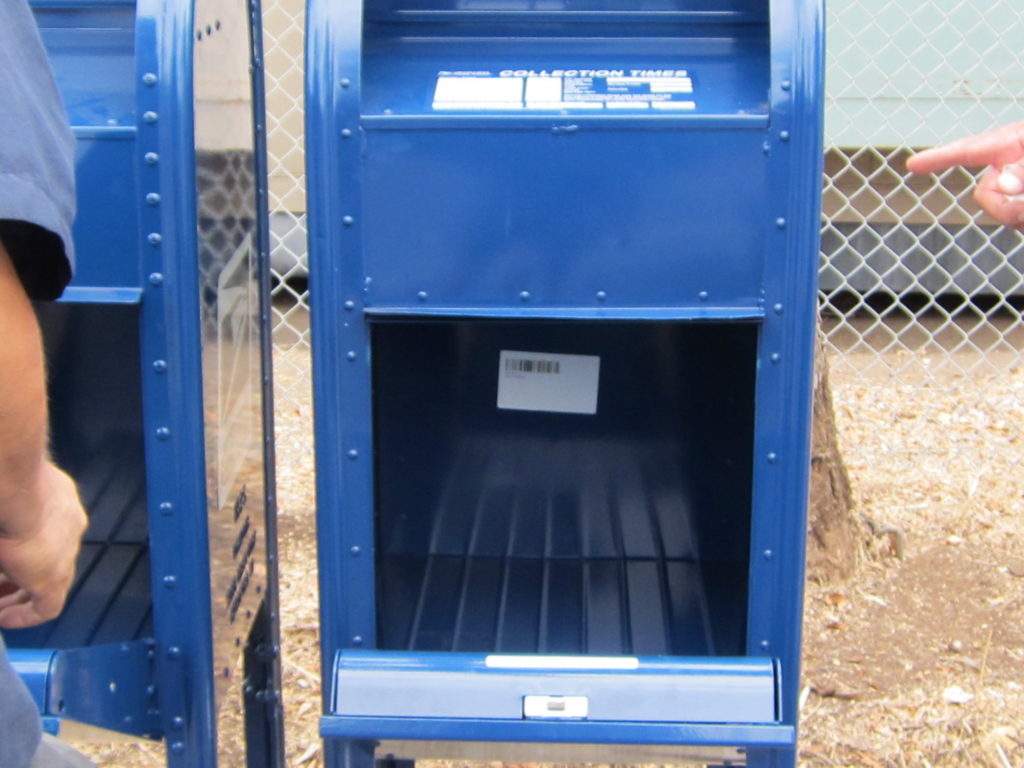 m
6/25/19 #kihei #southmaui
Despite the age of the internet bringing tweeting, texting, and email, the world of the US Post Office with letter carriers delivering a personal, handwritten message right to your home from anywhere in the world continues. Do you even remember letter carriers?
If you want the send an ordinary letter (now called a "hard copy") to your next door neighbor or someone on the other side of the world, you may start at the familiar dark blue mailbox.
As of June 25th, there was a pair of side by side new boxes being installed along the south side of the Kihei Post Office in Azeka makai. There is still the original post office box near the entrance. In the past, there has been traffic congestion due to post office customers who would just stop a vehicle next to it, causing dangerous pedestrian situations. These two new boxes should alleviate some of that inconvenience.
We still hope this practice of parking a car in front of a drop-in mailbox will cease. These two new boxes, however, should provide safer options.