UPDATE  11/25/14     Meeting shown in its entirety  several times  on Akaku, Maui Community TV channels 53, 54 or 55 NOW. To get exact show times, go to  http://akaku.org/akaku-program-guides/  Check each of the 3 channels for various viewing times on your TV or computer.
The rapt attention of most every one of the over eighty attendees at the final general membership meeting of the year was focused on each of the four presenters discussing electric smart meters on Tuesday (11/18/14) evening. Whether it was either of two advocates including John Cole , Assistant Specialist, Hawaii Natural Energy Institute from UH Manoa, and MECO's Kurt Tsukiyama in support or two citizen opponents, Dr Debra Green, Energy Health & Environment Consultant, and retired electrical engineer, Richard Billman, Â full attention was given to each presenter and the four power point presentations. Afterwards, there were numerous inquiries made to all of them, and discussions continued out in the parking lot.
While we already miss the professional report from the now defunct Maui Weekly of the monthly meetings, look for a video report on Akaku, Maui Community Television of this one.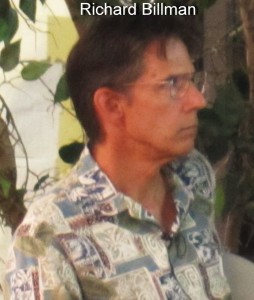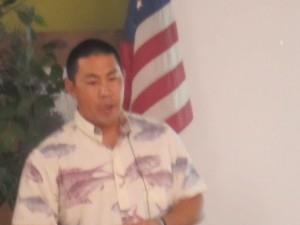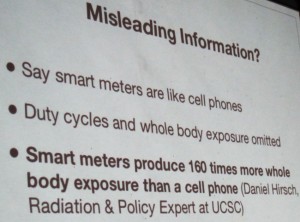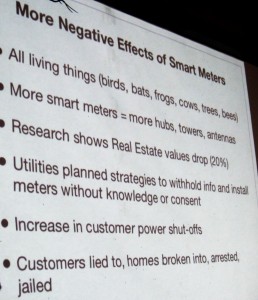 Preceding this, the KCA general membership, following prescribed by-laws, elected the 2015 Board of Directors to lead the Organization heading towards it's fifty fifth year! The 2015 BOD: Andrew Beerer, Robbie Dein, Linda Beery, Harry Hecht, Daniel Kanahele, Mike Moran, Adele Rugg, Bill Snipes, Patricia Stillwell, Greg Stratton, Mary Trotto and Randy Wagner.
At their first 2015 meeting, the new board will elect the officers to lead us forward, and they will be announced at the opening of the January 20 meeting , which will feature the Maui Police Department, under our new Chief, Kihei's own Tivoli "Tivo" Faaumu with the new Kihei Patrol District Commander, Captain Stephen Orikasa.
KCA expresses our best Thanksgiving wishes to all.