Why is KCA advising on a Commission Meeting THIS MORNING in Kahului on a West Maui Issue?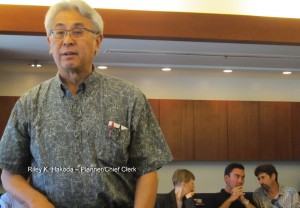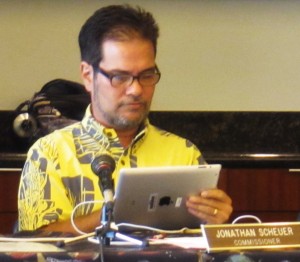 UPDATE 11/13/15  On LUC website today  see http://luc.hawaii.gov/wp-content/uploads/2012/09/draft-agenda-NOV-19-OGG.pdf  
11/12/15   Well, we'll tell you why after we tell you what. The State Land Use Commission has announced a meeting to be held at the MACC on next Wednesday (11/18/15) at 9:30 AM, where the Commissioners will accept public testimony on A10-786 Olowalu Town – Testimony of the Final-EIS". While the information does not yet seem to be on the LUC website, it is expected to be there shortly .http://luc.hawaii.gov/
(Yes there is also a meeting the following day, but it is our understanding that testimony is only on first day)
This very large long discussed project, which overlooks arguably the most extensive, healthiest coral reef system in the developed Hawaiian Islands, has long concerned environmentalists and controlled growth advocates due to size (proposed 1500 homes + hundreds of ohana's and potentially additional 4000 cars) and location.
So this potential project is way beyond our scope and our by-laws, but we are mentioning it here because we have not seen it mentioned anywhere, and believe it is the Maui public's right to know. KCA has no position on Olowalu Town, but that does not mean that some, maybe many, of our community members do not, and may want to comment to the the State Commission on Wednesday morning. KCA always advocates public participation and advocacy, so we encourage you tp do so, if you have a concern.