Are you ready ? Disasters are coming!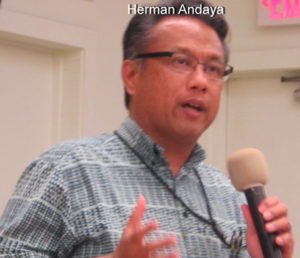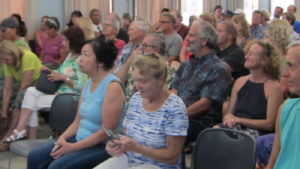 9/10/19 #kihei
At this meeting, before we go into preparation for disasters, we need to prepare for a new board of directors for 2020. So the membership will be asked to approve a five member nominating committee to interview candidates for next year's board directors. The term in one year and no one is automatically renewed. Is the 60th KCA year your time to serve on the board?
DISASTER PREPAREDNESS. We hear this term often, and most of our community acts to be ready for a major disaster. Some occurrences allow preparation time, as hurricanes give us days of warnings. But we are not assured IF they will or how much they will truly affect us or our ohana personally or even our community. Others, like flash fires, earthquakes (with or without tsunamis) or flooding, can be abrupt, so general preparedness is best at all times.
Additionally we saw a horrid example over on the west Side when a community was set for a hurricane, but not for the flash fires which combined disasters.
Kevin Richards will present the Hawaii Hazards Awareness and Resilience Program (HHARP). He is a planner with Hawaii EMA. We will also hear from our State Representative Tina Wildberger and from from Herman Andaya, County Administrator for the Maui Emergency Management Agency.
So bring your questions and concerns about all of this, and also your non perishable food donations for our ongoing Maui food Bank campaign to St Teresa Church at corner of Lipoa & SKR for the 6:30 meeting next Tuesday (the third one of the odd month).
What – you are still not a member?????? NOW is the time to join to take advantage of the limited time 40% discount of membership. Join at our welcome table as you check in on the 16th; or join on line on this website. But join** – mo' members , mo' betta community.