The Alliance of Maui Community Associations (Alliance) meeting on Monday evening (4/20/15) with two KCA directors participating, included a half dozen other Community Association Directors discussing three varied issues.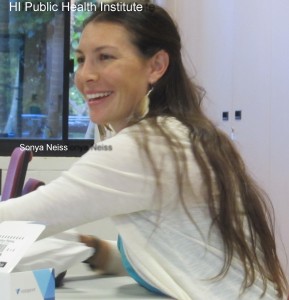 The introductory short presentation was offered by Sonya Niess of the Hawaii Public Health Institute http://www.hiphi.org/ who explained what the non profit does, but concentrated on the one year old county ordinance banning any use of tobacco in County beaches, parks, athletic fields, playgrounds swimming pools and other designated areas. She addressed how it is proceeding, as well as what can be done to support the law.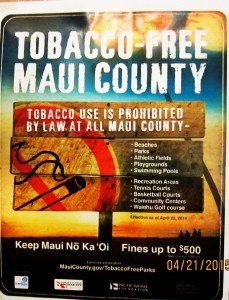 The second was a primer on the County Budget process offered by Waikapu C. A. Director Jacob Verkerke, whose day job is IT Services Division Chief Technology Officer for Maui County.                   The final third was a oral presentation by Olinda C. A. Director Hugh Starr  on numerous aspects of County Agricultural Tax rates and water rates. Hugh is part of the  volunteer Agricultural working group, and much of his talk concerned BF-70,  to be again considered by Maui County's Budget and Finance Committee of the County Council after the FY 2016 budget is wrapped up n
ext month.