KIHEI COMMUNITY ASSOCIATION (KCA) MONTHLY MEETING THIS TUESDAY ( 5/19)
Did you know before there was an office of the Mayor of Maui County, there was a Kihei Community Association? On Tuesday (5/19/15) evening at 6:30 PM the we welcome State Senator Roz Baker and South Maui Representative Kaniela Ing to advise on the just concluded 2015 Legislative Session. They are expected to inform the latest on the Board of Education Kihei High School, Maui Memorial Medical Center and any other concern you have, IF you participate. They will be proceeded by So Maui Learning Ohana CEO Gene Zarro, offering the latest on the K-12 Kihei Charter Schools.
After an absence of one month, following our revised schedule of semi monthly meetings, the membership and community are welcome to once again participate by listing as well as asking questions of out three guests.
By now you know non perishable donations for the Maui Food Bank are strongly requested. Consider doubling up, as while out schedule changed kupuna and kikei need for food has not.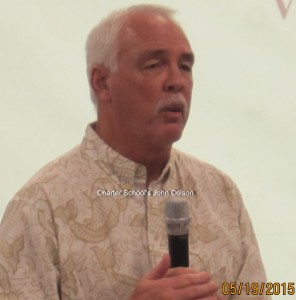 Meetings are open to the public, but membership is encouraged. Doors open at 6:00 PM for pupu and socialization; meeting begins "on time" at 6:30 PM. Location is the Kihei Charter Middle School, 41 E. Lipoa (Previous site of Hapa's nightclub.)
For additional information, call (508) 499-9996.