11/11/20 UPDATE Sooooo,,, after several months of delays seemingly caused by County permit issues, the construction work is now set to continue on 11/16/20 until 12/11/20
8/3/20 What happened?? Work commencd then ceased after two days?
Delays are not something this project needs, but a glance this morning shows no activity. We are trying to determine what is up? Do YOU know?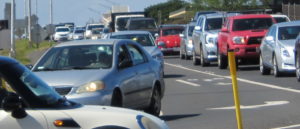 Weather May Change Construction Commencement Date
7/24/20 #kihei
The vast decrease of traffic across the island has been one of the few upsides to the pandemic.
But even with the reduced volume, vehicles crossing through North Kihei have had numerous interruptions due to construction, fires, and accidents.
There is now a new delay, which is slated long-term, in the traffic flow on the Pi'ilani Highway is near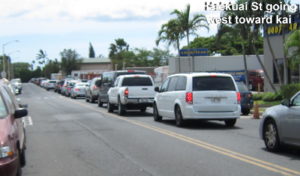 Kulanihakoi Street, which leads to the the future entrance of the new high school, is scheduled for construction, Monday, July 27, pending weather. It will eventually have the first roundabout in Hawaii on a state highway.
Construction weekdays from 8:30 AM to 3:00 PM. The construction may continue through December.
There will be an installation of a temporary traffic signal to help facilitate construction of the future high school.
Site Engineering, a Honolulu-based excavating and construction company, is managing the project.
The number is 808-841-8883 for further questions.