Maui High Principal Talks Overcrowding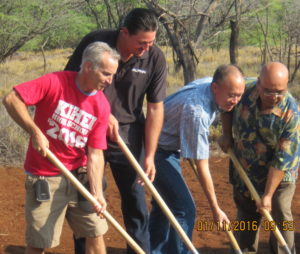 7/21/18 #kihei #school #highschool
As we see construction of the new Charter School up in the R & T Park ready to welcome students next month, the State Department of Education (DOE) fiasco on the same side of Pi'ilani Hwy continues. At the intersection of Pi'ilani Highway and Kulanihakoi, the little blue sign mocks the students, parents and teachers who wait decade after decade for the high school. The latest prediction is phase one by 2021, but we did hear 2014 years back.
But it is not only South Maui suffering. This week Maui High School (MHS) principal Jaime Yap laments another upcoming year of vast overcrowding as the centrally located school which hosts the vast majority of South Maui high school students. See his interview shown this week on KGMB-TV
SEE: http://www.hawaiinewsnow.com/clip/14500420/overcrowding-worsens-at-maui-high-and-relief-is-years-away?autostart=true