Hazmat spill on roundabout causes closure this morning
How do block up a roundabout? Try spilling diesel fuel around its road surface.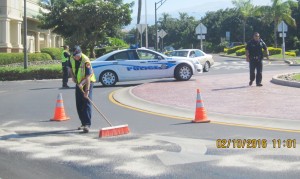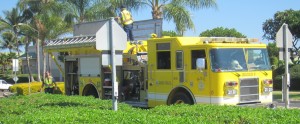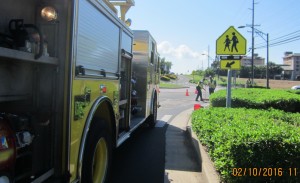 2/10/16– While there was no traffic accident, a fuel spill made for a very slippery surface, so first responders  immediately jumped into coordinated effort, as MPD diverted vehicular traffic, while MFD worked to absorb and dispose of the material to again provide a safe intersection. The late morning timing at least provided for a low volume of vehicles, and pedestrian & bicyclists, as both nearby schools were in session..