NEW Kihei local farm stand opens mauka Pi'ilani Hwy.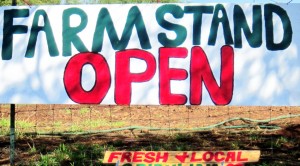 This morning (12/20/14) we stopped to check out this brand new Kihei business, or more accurately an expansion of the existing business. The partners who have operated the Maui Tropical Algae Farm decided to open a Maui only Farm Stand operating seven days a week from 9:00AM to 6:00 PM in front of their farm.
Today was actually their second day of operation just south of the golf course, presently selling their own grown bananas and spirulana (algae) and lots more in the future, but also now stocking numerous fresh farm products grow in other locations on Maui.
Under the watchful eye of Roco, the guard dog, the seven day operation (only one we are aware of in Kihei) is expected to be a welcome addition to the south Maui community at this very convenient location for drivers. For more information give them a call at 283-3161