KCA 's ongoing call for a safe reasonable walkable/bikeable community SIDEWALKS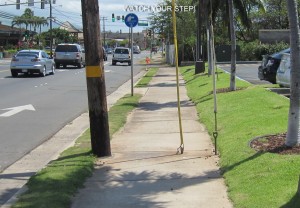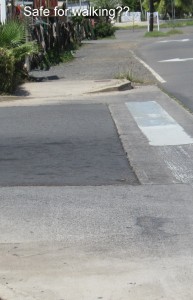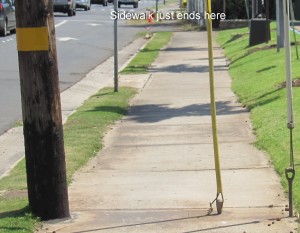 Sadly, wherever we have them, Kihei is notorious for disjointed segmented sidewalks. Needless to say, this discourages walking for any distance, as if you are forced into the roadway, the lack of safety is obvious. Rather than a parent pushing a stroller for the joy of a walk in a pleasant atmosphere or to run an errand, the reflex is to drive a motor vehicle, even for a short distance. This adds to pollution, more traffic, less exercise, need for more and larger parking lots.
So we are very pleased to report a segment is scheduled to be filled, beginning next week on South Kihei Road (SKR.) Running northward from Kilohana for about 1400 feet on the mauka side, it is expected this will give continuous safe place to walk as far north Keonekai. For more information call 270-7745 or (808)843-8881.